Environment, Technology and Economy
Sustainability through the lenses of technology and economy
Introduction 
Human life and survival are deeply intertwined with the health and availability of the planet's natural resources, from water and air to coal and other energy sources. In this context, what does it mean to each of us to be a citizen of this community, this country and this world? 
The Environment, Technology and Economy (ETE) program takes on the complex and urgent issues of global sustainability from an environmental, social and economic perspective. Students explore:
Human impacts on ecosystems and the natural environment;
Advances in technology and efficiency; and
The role of economic sectors, such as energy, transportation and manufacturing. 
The program offers a holistic and intersectional view of sustainability, examining how institutional systems and traditional power structures create differential exposure to environmental hazards depending on race, gender and national origin. Ultimately, students are encouraged to evaluate sustainability at a personal level, in the context of their own academic, professional and personal lives.
ETE is ideal for students who are interested in engaging with the world and their communities. All majors are welcome and in fact, encouraged, to ensure a diversity of perspectives.
Colloquium and Lecture Topics
UMD campus sustainability tour
Global climate change and ecosystem services
Guest lectures on the applications of environmental regulations, environmental justice and corporate social responsibility
Corporate sustainability and ecological economics
New and emerging trends in energy and transportation
Waste audits of the Stamp food court, dining halls, student dorms and even the National Zoo
Learning about the interconnected relationship between environmental issues, economic security and social equity has helped me find connections between my ETE coursework and other classes.
Other Learning Opportunities
ETE offers a variety of excursions to enhance students' classroom learning. The University of Maryland's (UMD's) location near Washington, DC, means students get to learn about species conservation at the National Zoo, see lobbying efforts at the U.S. Capitol and tour the first LEED Platinum building in the world on the Chesapeake Bay.
Students also have the opportunity to:
Work on the UMD Terp Farm;

Canoe with the Anacostia Watershed Society; and

Hike in the region's many green spaces to experience firsthand the positive impact outdoor activity has on mental health.
ETE further works closely with UMD's Office of Sustainability and other partners to facilitate sustainable initiatives on campus. Student projects have included revitalizing an interpretive trail on the Wooded Hillock, reducing student water use in showers and installing an algal turf scrubber to clean up campus waterways. Several projects have been awarded grant money so students can put their ideas into action.
Curriculum Overview
Over the two-year program experience (four semesters), students will complete two supporting courses that will count toward their ETE Scholars citation. In most cases, these will fulfill General Education requirements. Note that your Scholars courses—colloquium, practicum and supporting course—will generally be in addition to any courses you take to satisfy major requirements.
The following table represents a typical two-year curriculum, but individual schedules may vary. Details about courses and requirements can be found on the ETE Citation Checklist.
| SEMESTER | COURSE | CREDITS |
| --- | --- | --- |
| Freshman Fall | Scholars Colloquium | 1 credit |
| | 4–5 courses toward degree and major requirements (including possible supporting course) | 12–15 credits |
| Freshman Spring | Scholars Colloquium | 3 credits |
| | Academic Writing | 3 credits |
| | 2–3 courses toward degree and major requirements (including possible supporting course if not already completed) | 6–9 credits |
| Sophomore Fall | Scholars Colloquium | 1 credit |
| | 4–5 courses toward degree and major requirements (including possible supporting course if not already completed) | 12–15 credits |
| Sophomore Spring | Scholars Practicum | 1–3 credits |
| | 4–5 courses toward degree and major requirements (including possible supporting course if not already completed) | 12–15 credits |
Faculty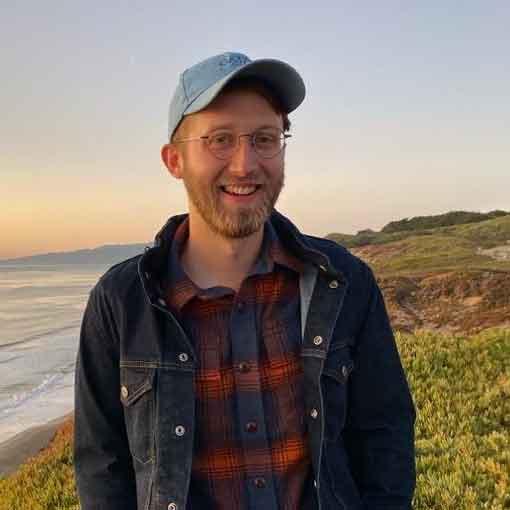 Edward Sinnes
Assistant Director, Environment, Technology and Economy
Environment, Technology and Economy News