Curriculum
The Scholars curriculum introduces first- and second-year students to meaningful undergraduate learning that sharpens skills in critical thinking and problem solving. It encourages students to think across disciplinary lines, often by connecting what they learn in their Scholars program with the rest of their university courses.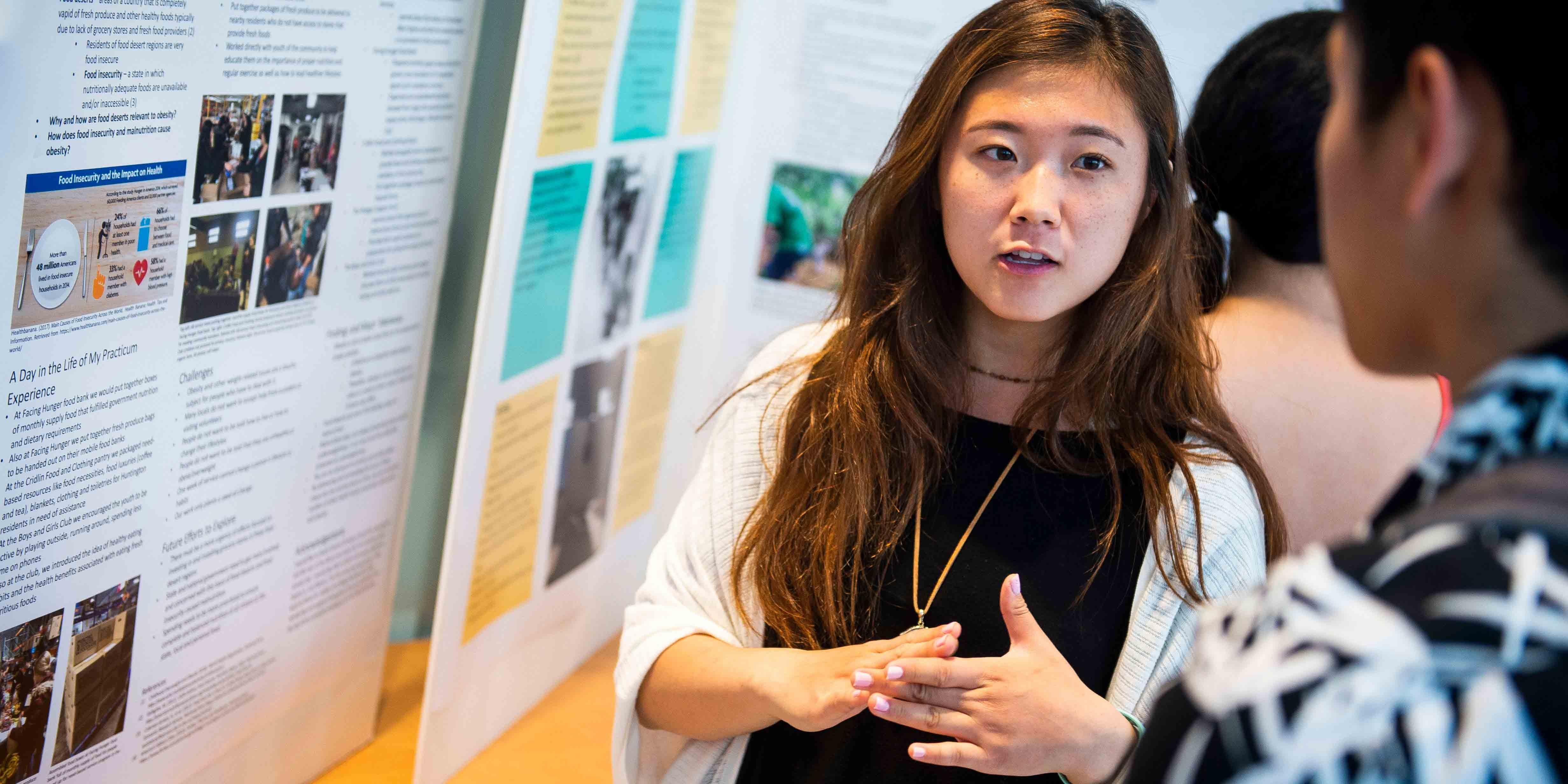 The Colloquium
The colloquium, usually a one-credit course that takes place over students' first three semesters at the University of Maryland (UMD), anchors the Scholars experience.
For colloquium, students typically meet weekly with others in their program. A combination of discussion, application and reflection—alongside peers from an array of majors and identities—helps students gain new perspectives and make connections between their coursework and the world at large. 
The Practicum
This sophomore project is a signature of Scholars. Students propose and complete a hands-on capstone, through which they gain real-world skills in research, internship, service-learning or education abroad—an experience other UMD students may not get until their later years in college.
Scholars students receive guidance from their program directors in choosing and completing their capstone. Many are able to take advantage of the wealth of opportunities available to them both on campus and in nearby Washington, DC, to fulfill their practicum requirements.
Supporting Courses
Supporting courses complement and deepen what students learn through their colloquium and practicum. Most of these courses fulfill the university's General Education requirements. 
Citation
Students who successfully complete the program earn recognition of their work on their transcript, with a College Park Scholars Citation.