Lakeland STARS
A part of the Scholars experience since 1996, the Lakeland STARs tutoring program connects current Scholars and Scholars undergraduate alumni with first- through sixth-grade students from nearby Paint Branch Elementary School.
As a Lakeland STARs tutor, you will work with students to enrich their academic experience. You will be matched one-on-one with a Paint Branch student and meet for 2.5 hours each week on a designated day (Wednesday or Thursday) throughout the semester. Tutoring sessions primarily take place in Centreville Hall. 
Structure
Lakeland STARs is coordinated through a partnership between the City of College Park Youth, Family & Senior Services; Paint Branch Elementary School; and College Park Scholars.
The City of College Park Youth, Family & Senior Services coordinates children's applications, funds the program, and provides administrative support and transportation. Paint Branch Elementary identifies a teacher liaison for the program, and teachers provide tips to the tutors on best practices in working with children. College Park Scholars recruits tutors, coordinates the day-to-day logistics of the program, and provides facilities in which the tutoring and enrichment activities occur.
Expectations
Students should be prepared to commit 2.5 hours to STARs every week. There are 10 sessions of STARs each semester. Refer to the tutoring schedule at the bottom of this page.
Each week, tutors meet in the lobby of Centreville Hall at 3:30 p.m. for important announcements and to prepare for the session. Once the children arrive, tutors will work with them on homework for about 45 minutes, followed by an enrichment activity for another 45 minutes. The children leave campus by 5:45 p.m.
How to Get Involved
Any current Scholars student, or undergraduate Scholars alum, may apply to become a Lakeland STARs tutor. 
Applications usually open at the beginning of each semester. Keep an eye out in the Scholars Weekly e-newsletter for the next application phase.
Applications are now open for Fall 2023 tutors. Applications are due by 11:59 p.m., Sept. 11, 2023.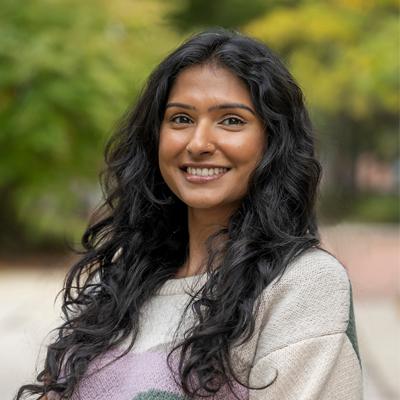 Akhila Vishnubhotla
Coordinator for Student Engagement, College Park Scholars
Tutoring Schedule
Fall 2023
| SESSIONS | WEDNESDAYS | THURSDAYS |
| --- | --- | --- |
| New Tutor Orientation | Sept. 20 | Sept. 21 |
| Session 1 | Oct. 4 | Oct. 5 |
| Session 2 | Oct. 11 | Oct. 12 |
| Session 3 | Oct. 18 | Oct. 19 |
| Session 4 | Oct. 25 | Oct. 26 |
| Session 5 | Nov. 1 | Nov. 2 |
| Session 6 | Nov. 8 | Nov. 9 |
| Session 7 | Nov. 15 | Nov. 16 |
| THANKSGIVING BREAK | NO STARS (Nov. 22 & Nov. 23) | THANKSGIVING BREAK |
| Session 8 | Nov. 29 | Nov. 30 |
| Session 9 | Dec. 6 | Dec. 7 |
| | | |