About
College Park Scholars is a two-year living–learning program for academically talented students. 
In Scholars, we believe we learn better when we learn together. That core principle informs everything we do. Students of this invitation-only program typically live with one another in the residence halls and take one or two classes as a group each semester. They have access to a supportive, diverse and inclusive community, close faculty connections, and opportunities to learn and grow from the moment they set foot on campus.
What We're Known For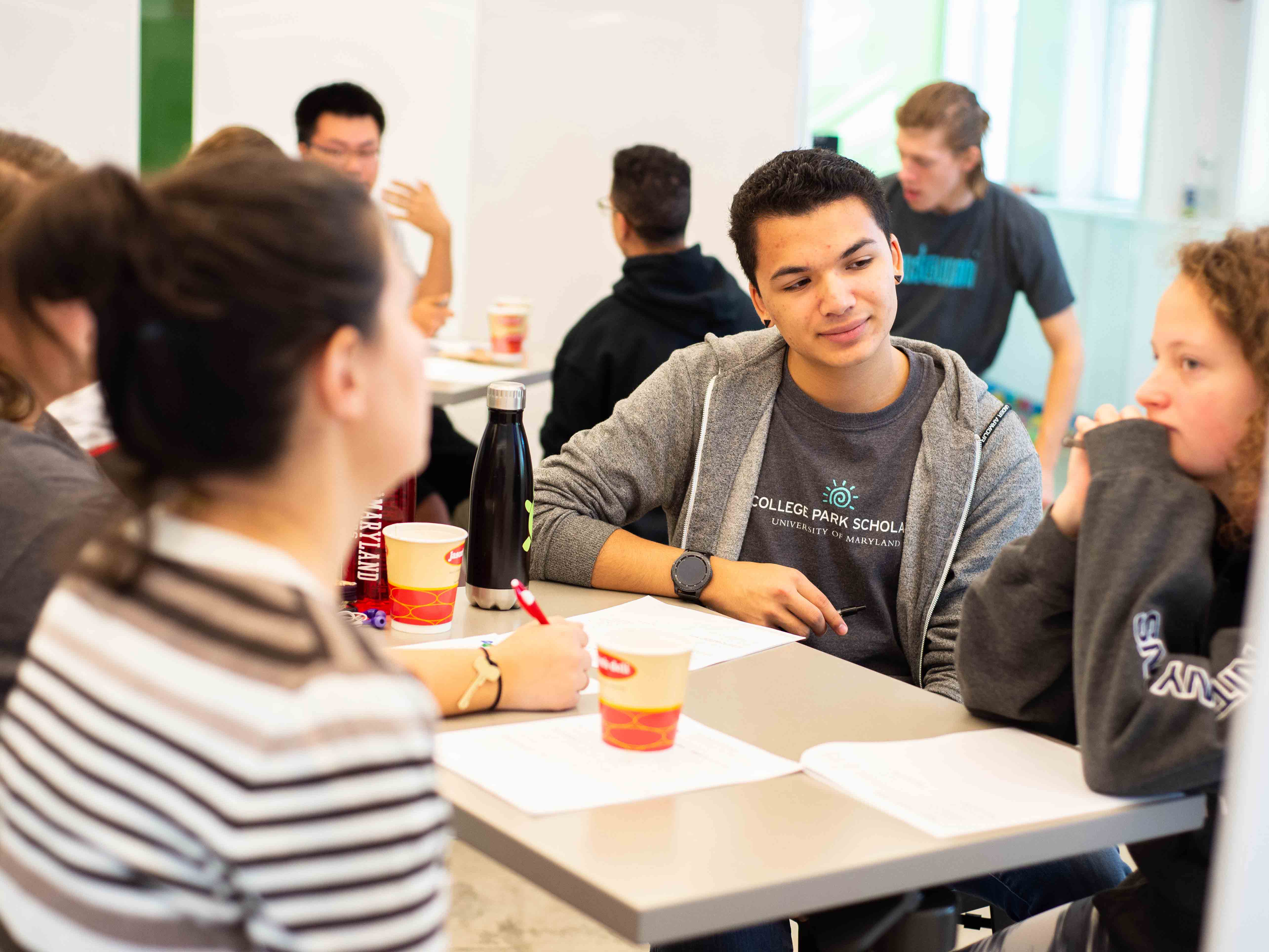 Students in Scholars enjoy the support and relationships more easily found at a small college while also benefiting from the opportunities, resources and academic challenge of a cutting-edge research university.
Our program was founded on three elements shown by higher education research—and confirmed by 25 years of experience—to enrich a student's undergraduate education:
An interdisciplinary curriculum. Our students examine contemporary problems by thinking across disciplinary boundaries and drawing upon a variety of fields and perspectives.
Hands-on learning. In addition to classroom lectures and discussions, Scholars students learn by doing. Simulations, off-campus excursions, field work and other activities give an added dimension to what students learn in class.
Intentional community building. Many programs leave the development of a community to chance. College Park Scholars, on the other hand, carefully selects each cohort of students to represent an array of backgrounds and perspectives. We then provide opportunities for our students to get to know one another, their Scholars faculty and the University of Maryland campus. And because diversity is a strength, we make sure to help our students develop skill in living with a diverse community.
How Scholars Works
Students are tracked into one of 12 programs, each of which is focused on a topic or issue that demands careful, complex analysis. (About 70 to 90 students are enrolled in each program every year.) 
Over the course of two years, dedicated program faculty guide students through specially designed courses and experiences. These courses introduce the multifaceted and challenging problems each program studies, while practical learning opportunities complement what students learn in the classroom.
Students who successfully complete the program earn a College Park Scholars Citation on their transcript.