Housing
College Park Scholars makes its home in the Cambridge Community, a group of five residence halls on the north side of the University of Maryland (UMD) campus, near the Eppley Recreation Center and Xfinity Center.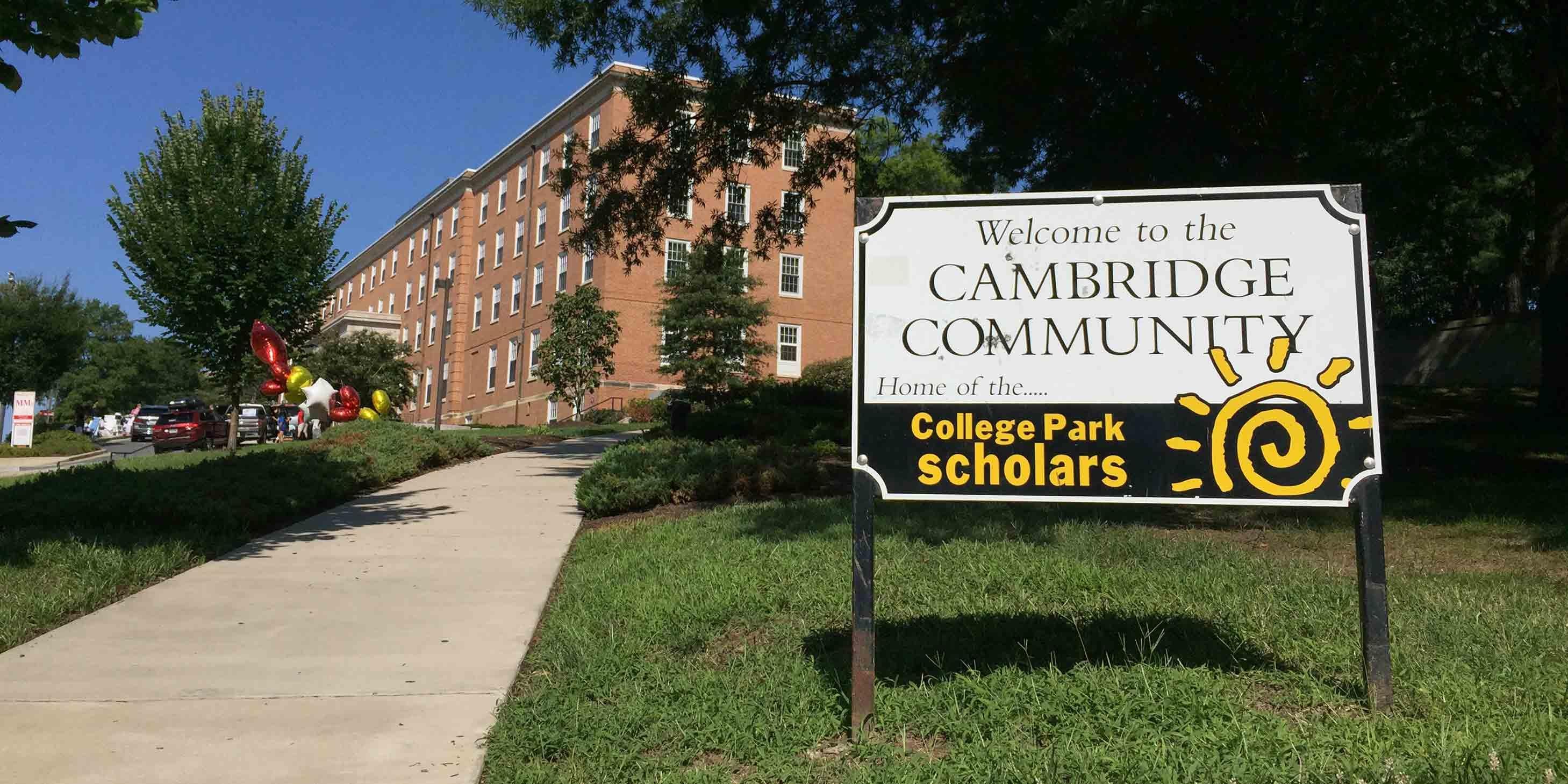 Why Live Together
In college, learning happens everywhere: inside the classroom as well as a variety of other places. Living together in the Cambridge Community gives Scholars students enhanced opportunities to interact with and learn from one another. 
Further, because program offices are on the first floor of their residence halls, Scholars enjoy easy access to their faculty.
Commuter Students Welcome
While we encourage students to live in the Scholars residence halls to take full advantage of the Scholars experience, you do not have to live on campus to be a part of Scholars. Students who plan to commute to UMD are welcome to participate in Scholars. Commuters will have access to common spaces in the residence halls where their programs are located.
Programs With Housing Requirements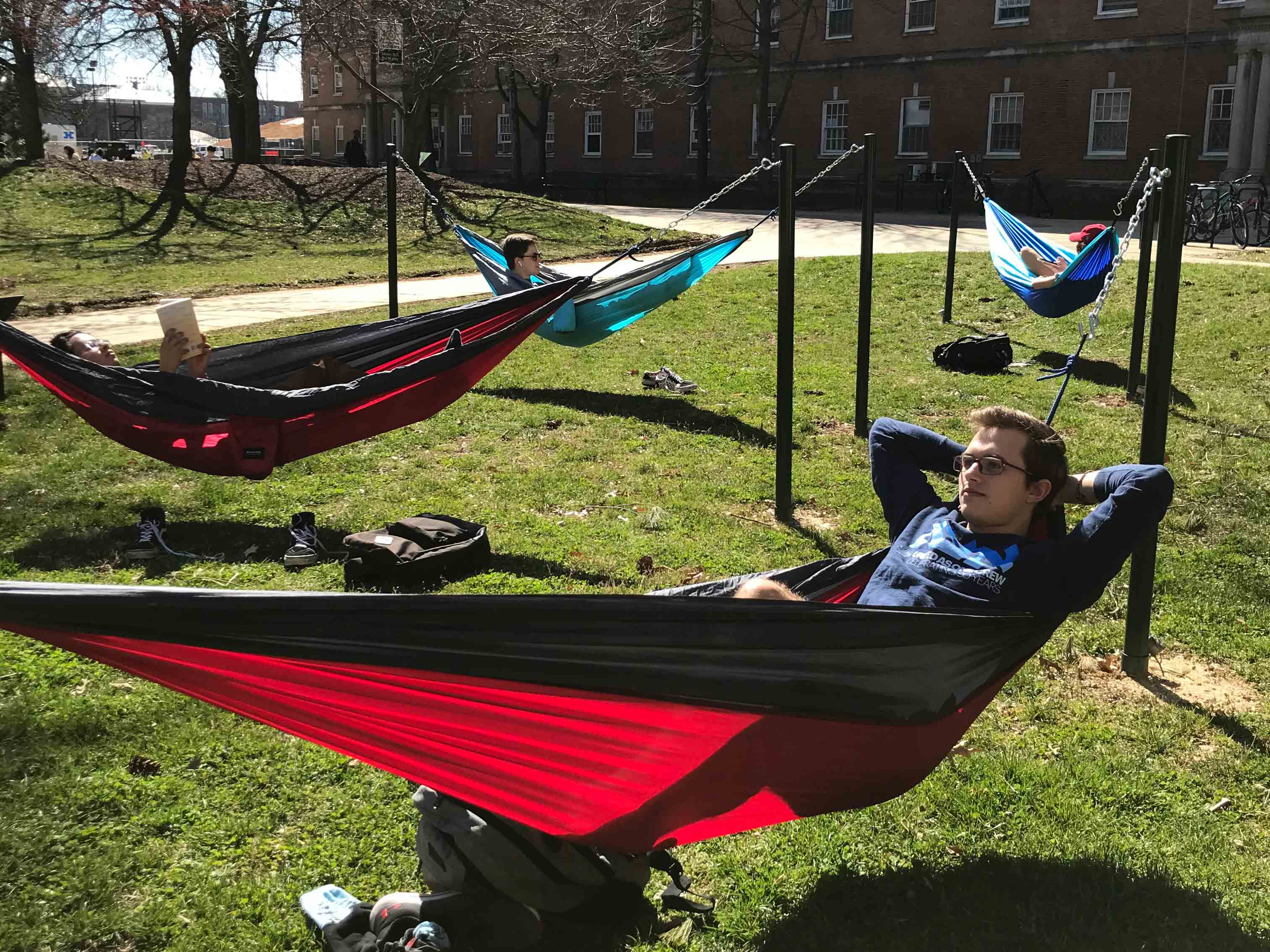 If you decide to live on campus, the following programs require that you live in Scholars-specific residence halls your first year: 
Housing/Dining Services Agreement
Every first-year student who plans to live in campus residence halls must complete a Housing/Dining Services Agreement by May 1. Those who submit the Housing/Dining Services Agreement after the May 1 deadline will not be guaranteed on-campus housing.
Room, Roommate Assignments
All housing assignments are managed by the Department of Resident Life. Scholars students will be assigned to rooms that have been designated for their program. You will be matched with another student who reports having your same sleep, neatness and study habits.
College Park Scholars strongly recommends that you take a housing assignment with another Scholars student. You may request a roommate who is in your Scholars program, in another Scholars program or is not in Scholars, but the ability to honor your request will be based on space availability within your program area. 
Please contact the Department of Resident Life for instructions on how to request a roommate.
Move-In Day
This year, first-year students have two options for move-in: Set-Up and Go, designed for students living in nearby counties or an otherwise reasonable driving distance from campus; and Traditional Move-In, for those who live farther away or out of state. All appointments should be made through the Department of Resident Life's move-in portal.
Set-Up and Go allows students to move in their belongings as early as Aug. 18, then return home until Thursday, Aug. 26. You will be provided with a pre-designated time to return on Aug. 26, or you can return to campus anytime after 4 p.m. on the 26th. If you register for Set-Up and Go, you should not also sign up for a Traditional Move-In Slot.
If you are opting for Traditional Move-In, please make your appointment for Thursday, Aug. 26, to ensure you can take part in all of Scholars' freshman activities, starting that Thursday evening.
For more information, please visit the Department of Resident Life's website about fall move-in.