Academic Showcase
Academic Showcase is the largest exhibition of undergraduate student learning on the UMD campus. Each spring during Showcase, several hundred sophomore Scholars present on their practicum experiences to faculty, students, parents and other members of the University of Maryland (UMD) community. Marking the completion of their two years in the program, sophomores create and share academic posters, roundtable dialogues, performances and more.
In recent years, Academic Showcase has taken place on a single day across multiple floors of the Edward St. John Learning & Teaching Center. This year's Academic Showcase took place on Friday, May 5, 2023.
Scenes from 2023 Academic Showcase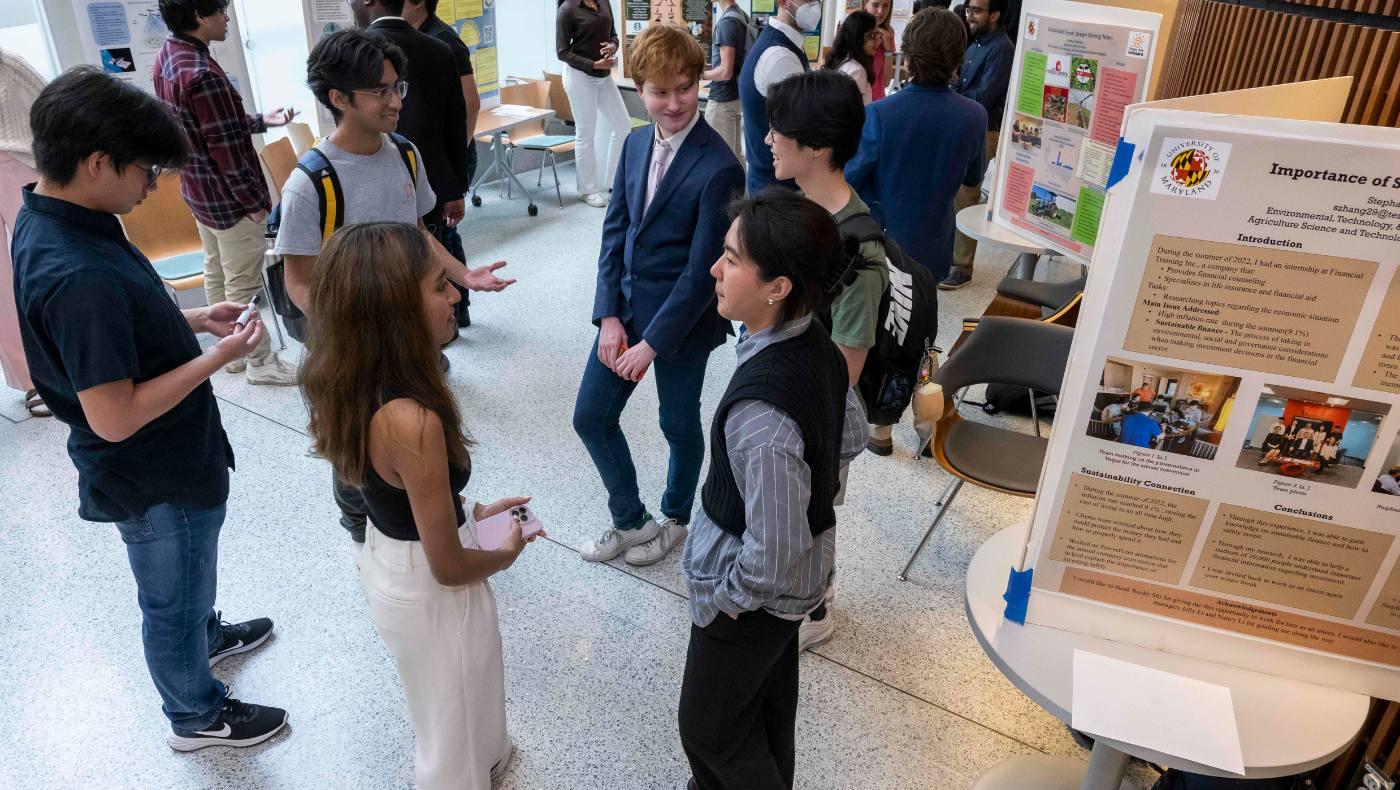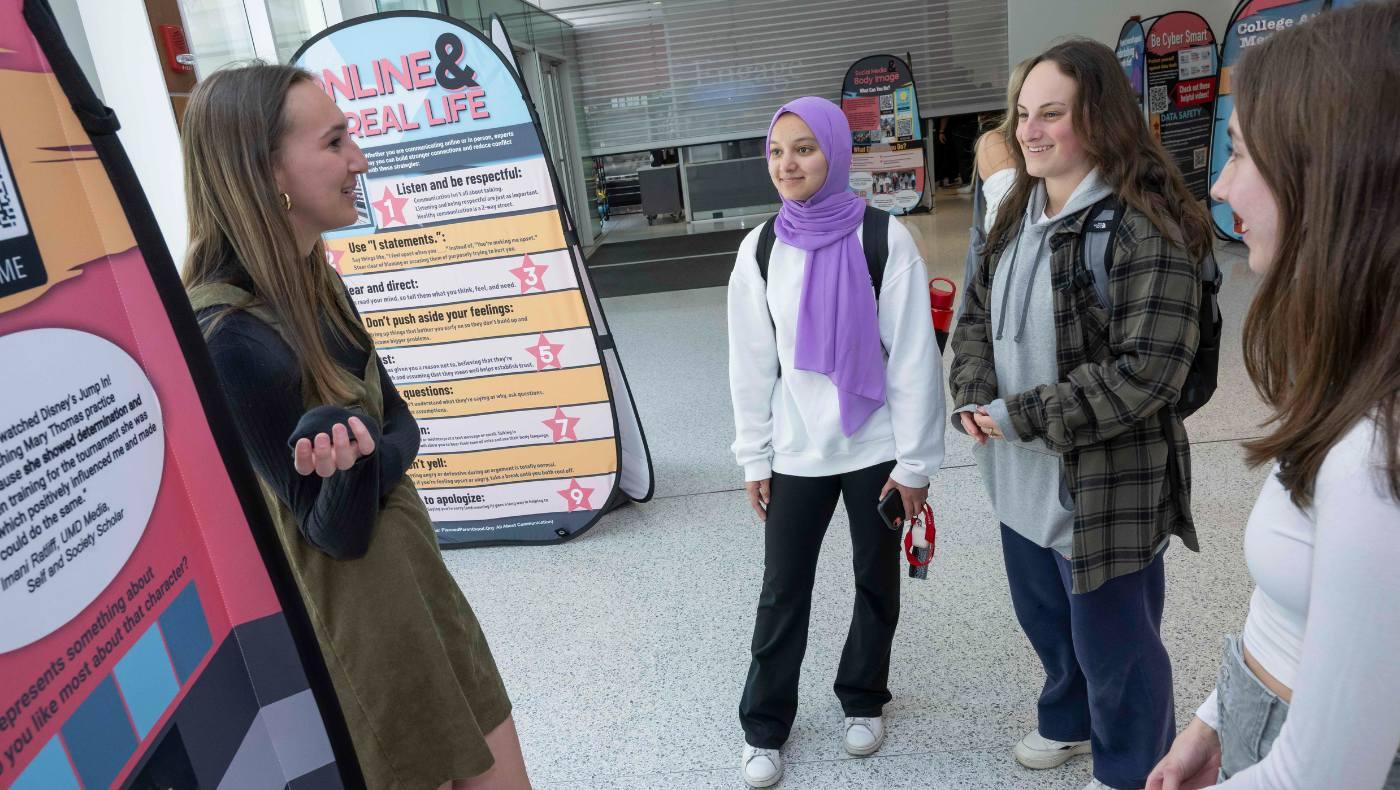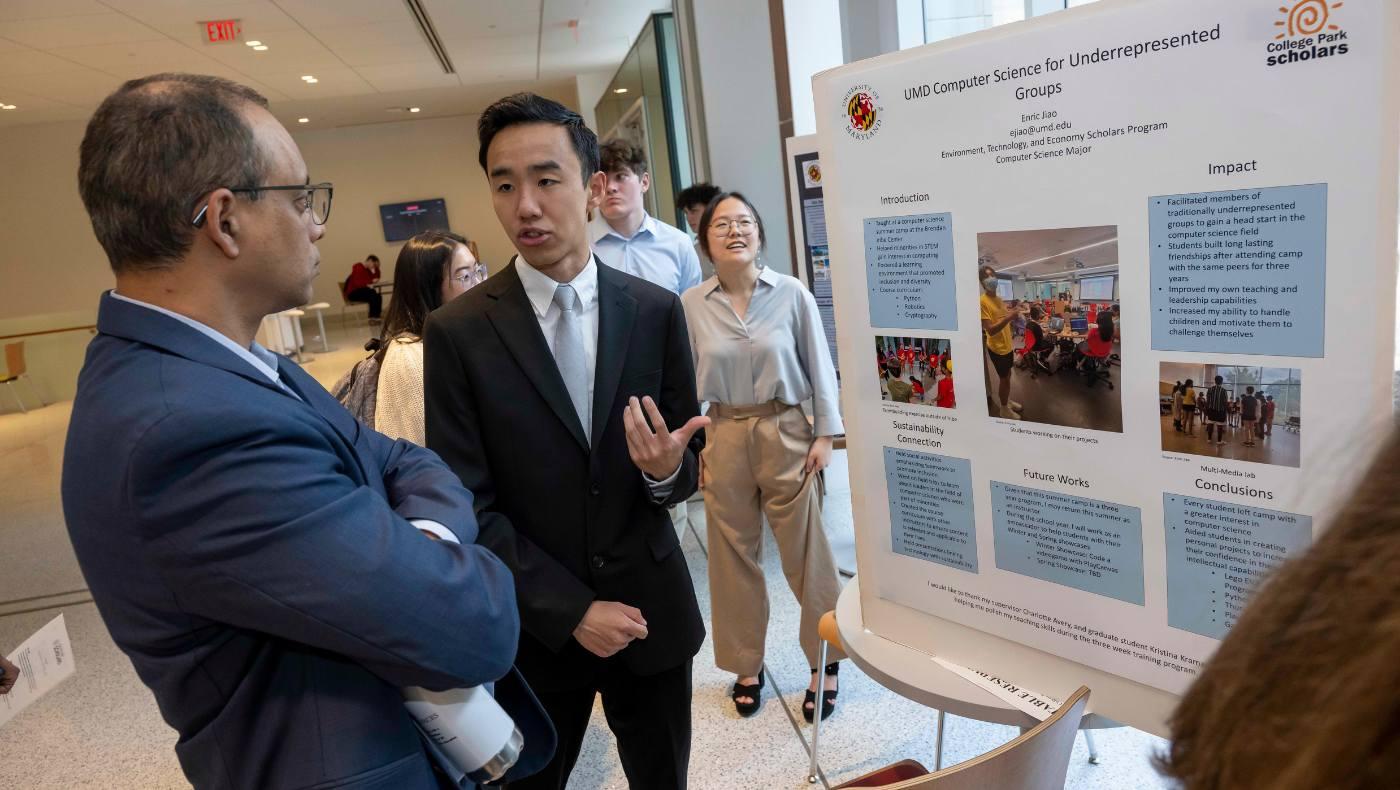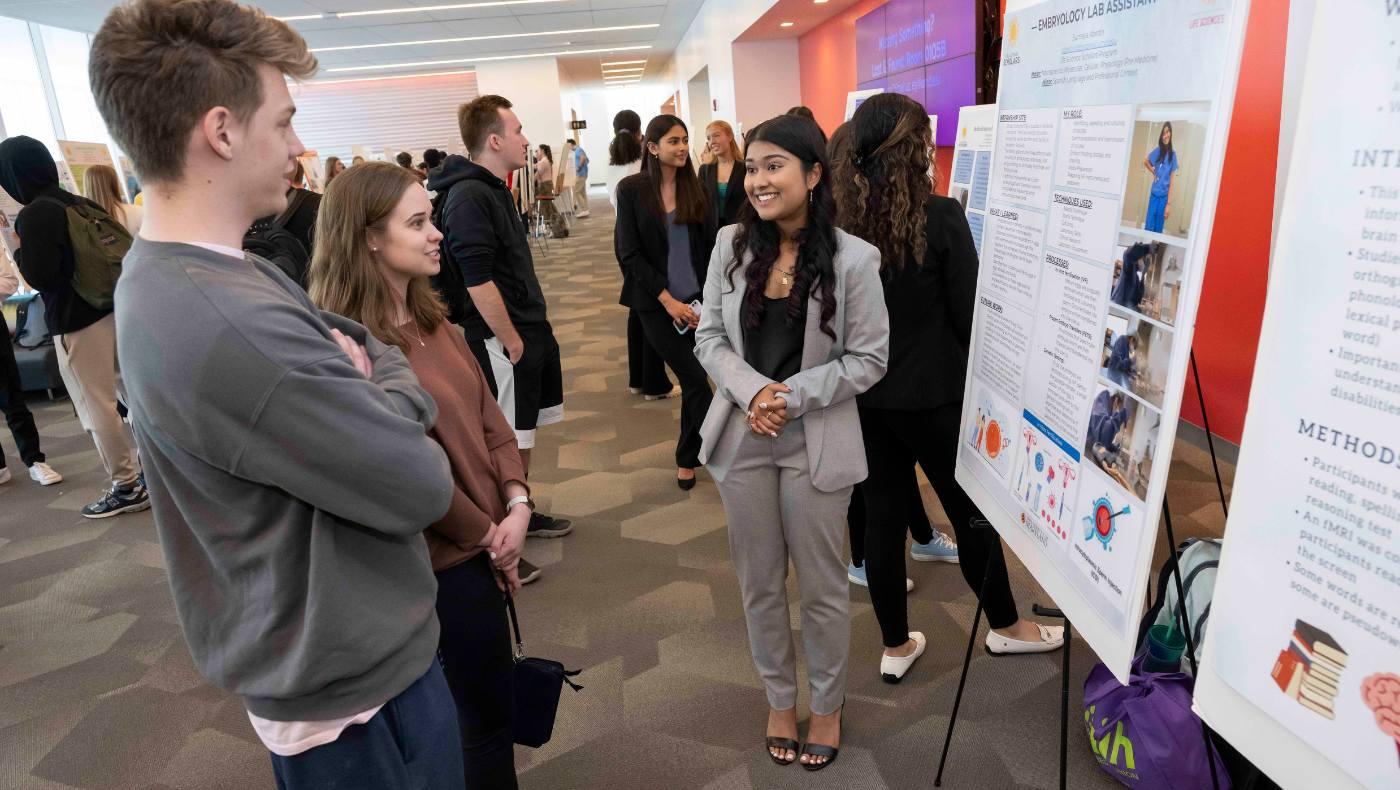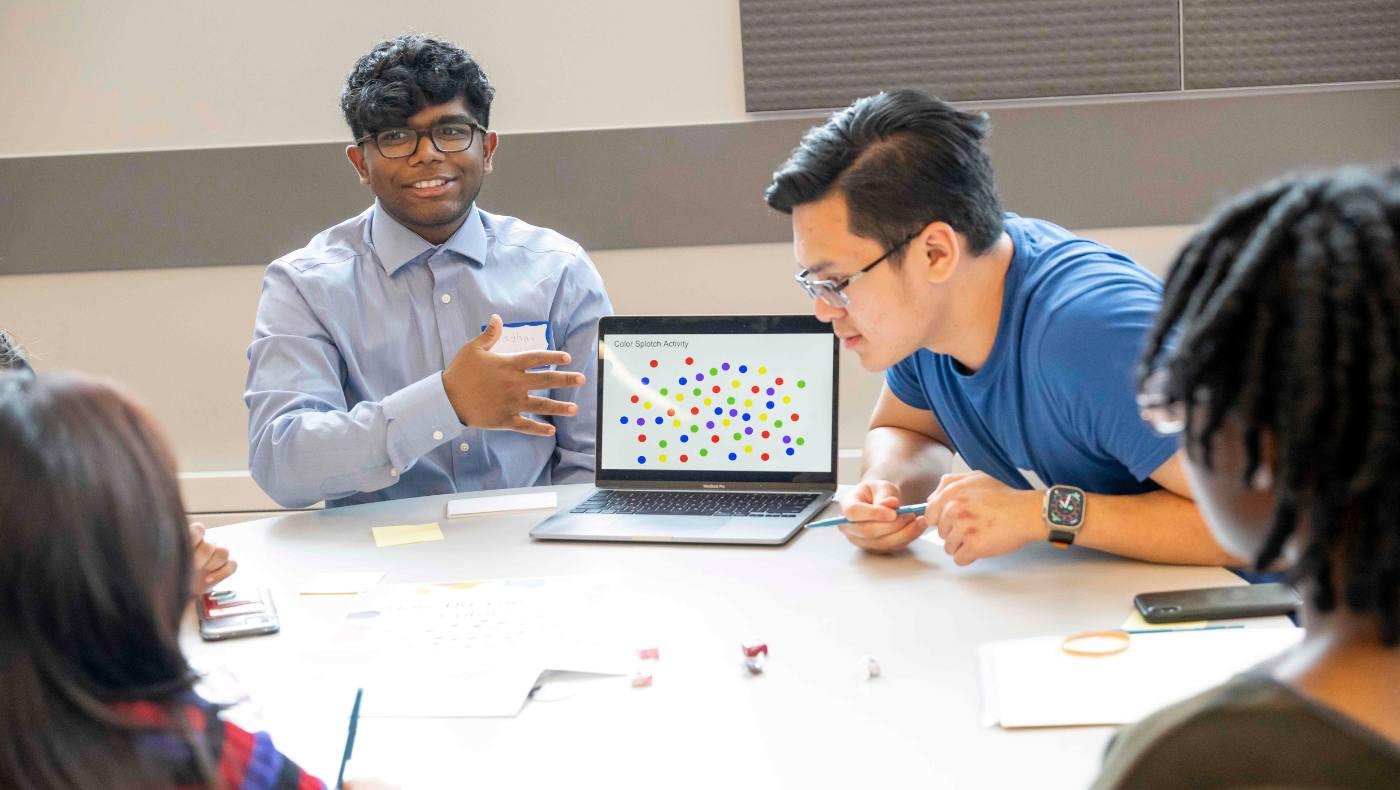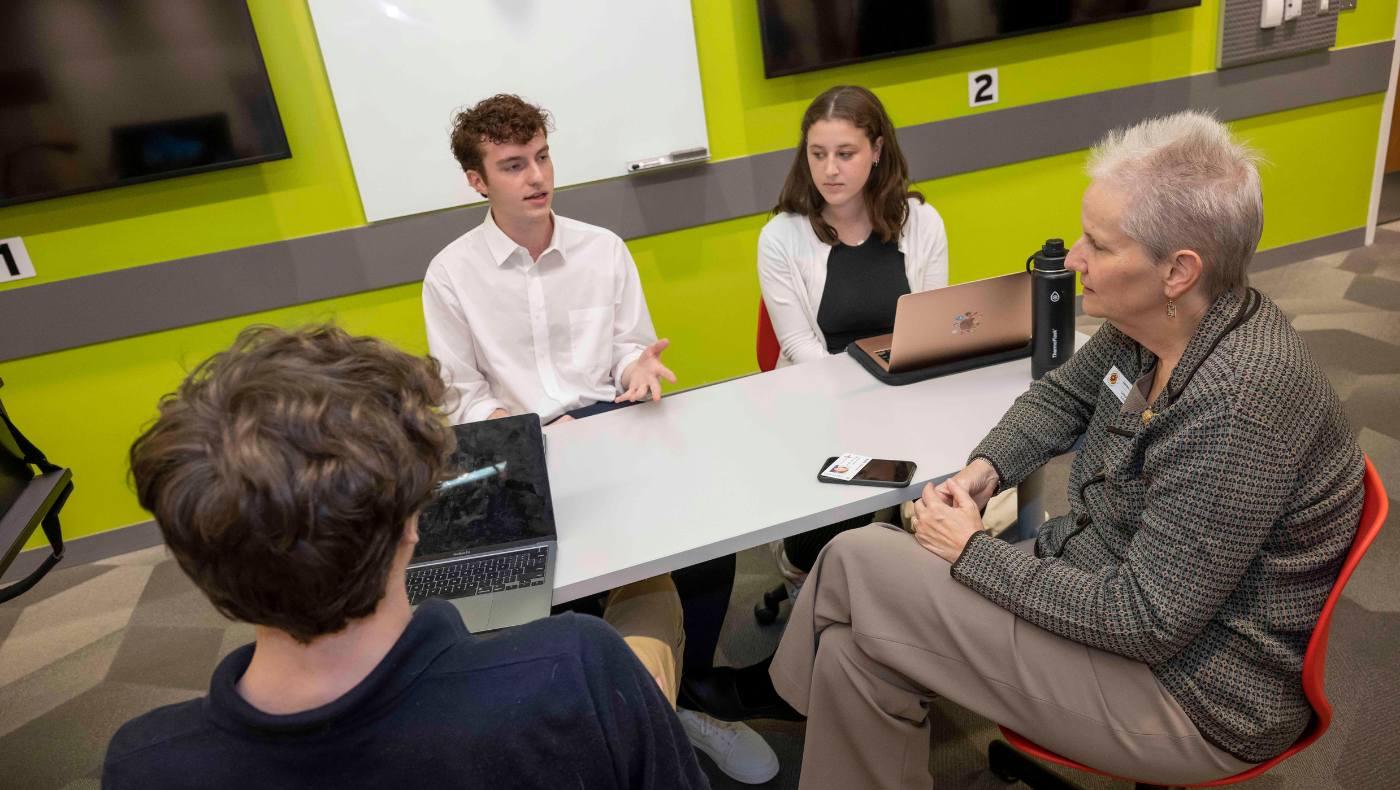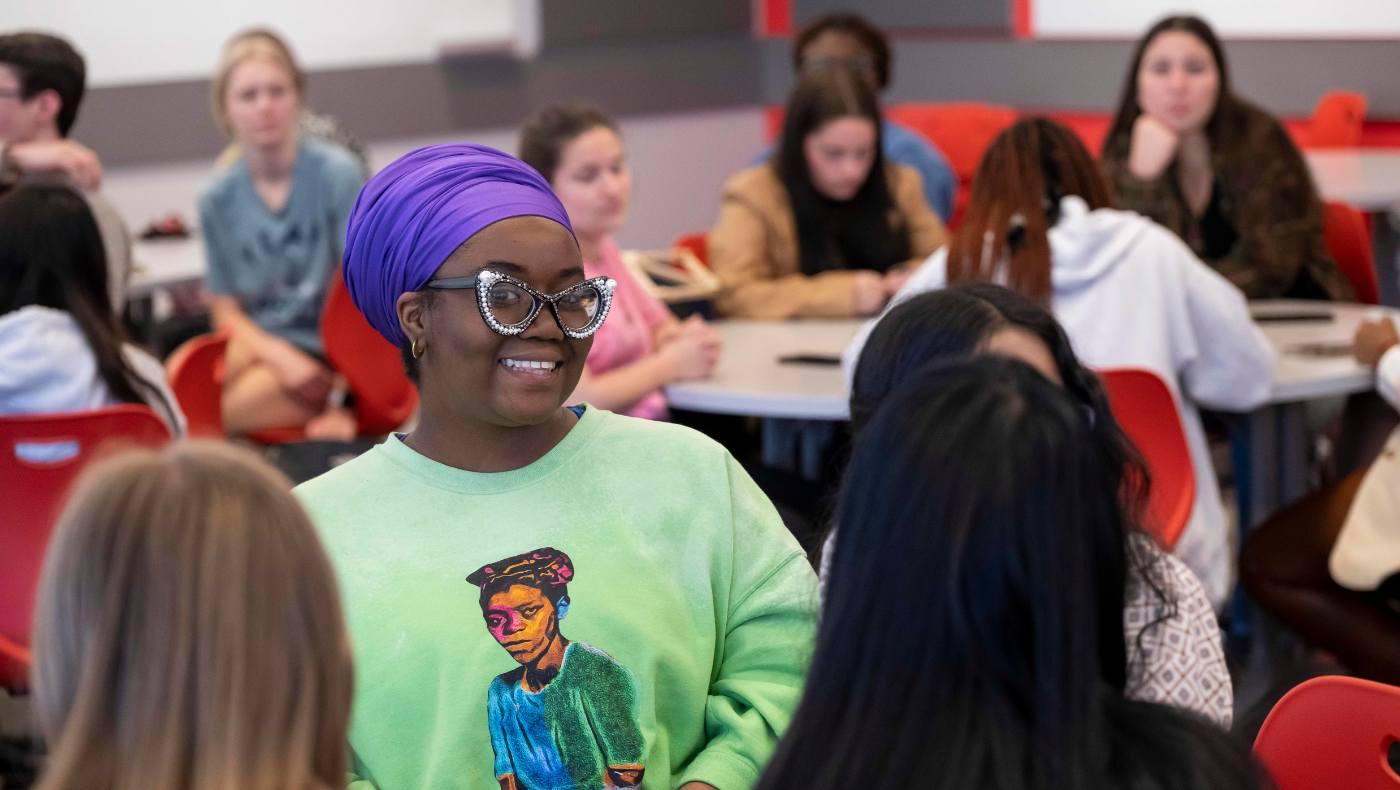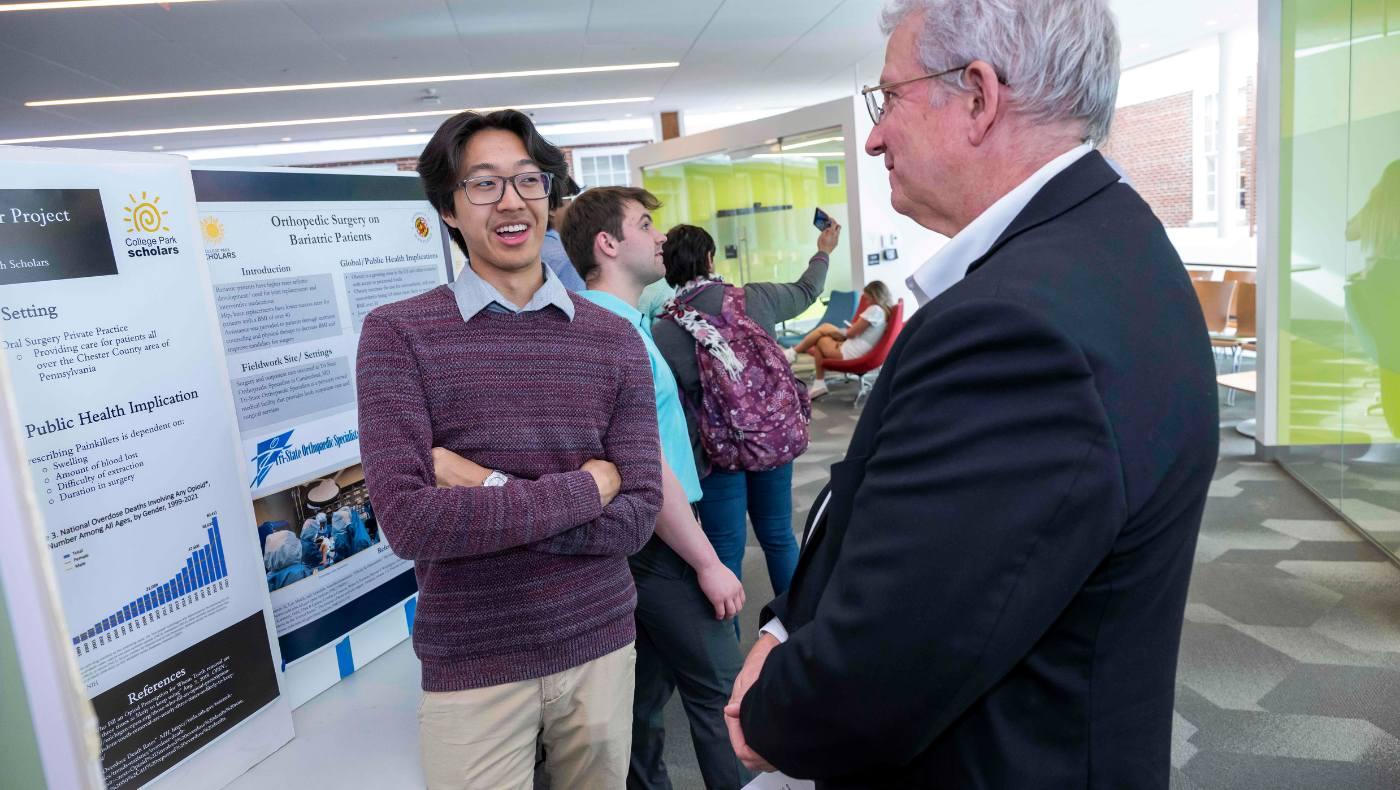 Purpose
Showcase launched in 1997 to encourage Scholars students to design and present academic posters—training for the type of experience they may later encounter at academic conferences or similar gatherings.
It has since evolved into an opportunity for our sophomores to synthesize their capstone experience and share those insights with other members of their academic community. Not only do students learn presentation skills, but they also experience first hand the valuable discourse, and additional learning, that arises from communicating their findings.
Learn more about the history and goals of Academic Showcase.