During Sona Chudamani's first year at the University of Maryland, she volunteered to be a subject for a research project. Her reason? "I didn't have much to do during my freshman year, especially with everything being online," she says.
It was fall of 2020, when classes were being conducted virtually due to the COVID-19 pandemic. Chudamani was a student in the Science, Technology and Society (STS) Scholars program. Her program director, David Tomblin, had recently begun research with colleagues, Chandra Turpen and Jen Radoff in the Physics Education Research Group, on how the STS curriculum influences STEM majors' ethical thinking processes. Chudamani, a computer science major, was among the 30-plus Scholars who stepped up to serve on the study.
But what began two years ago as a way to find something to do has since turned into much more. This summer, a paper associated with the project won "Best Paper" recognition in the Liberal Education/Engineering & Society Division at the American Society of Engineering Education Conference in Minneapolis. Chudamani was listed as a co-author, alongside two other STS alums, Amol Agrawal and Danjing Cheng.
From research subjects to research assistants
For the study during the trio's freshman year, students participated in a focus group, where they were tasked with brainstorming a solution to a hypothetical problem: A grocery store in a low-income community is having difficulty keeping employees during the pandemic. Researchers were interested in how students approached the problem and how the solutions they generated aligned with the intended learning outcomes of the program. But that wasn't the end of the students' involvement. The National Science Foundation grant funding the project required participatory action research, where study participants would also help conduct the research.
The student research subjects became research fellows: Chudamani, Agrawal and Cheng, along with 16 other STS Scholars, received training in ethnographic research and analysis. They then conducted observation and analyses of themselves, their peers, Scholars courses and co-curricular activities. Several of the students received additional opportunities to help conceptualize and write up the preliminary research.
Offering immersion in the field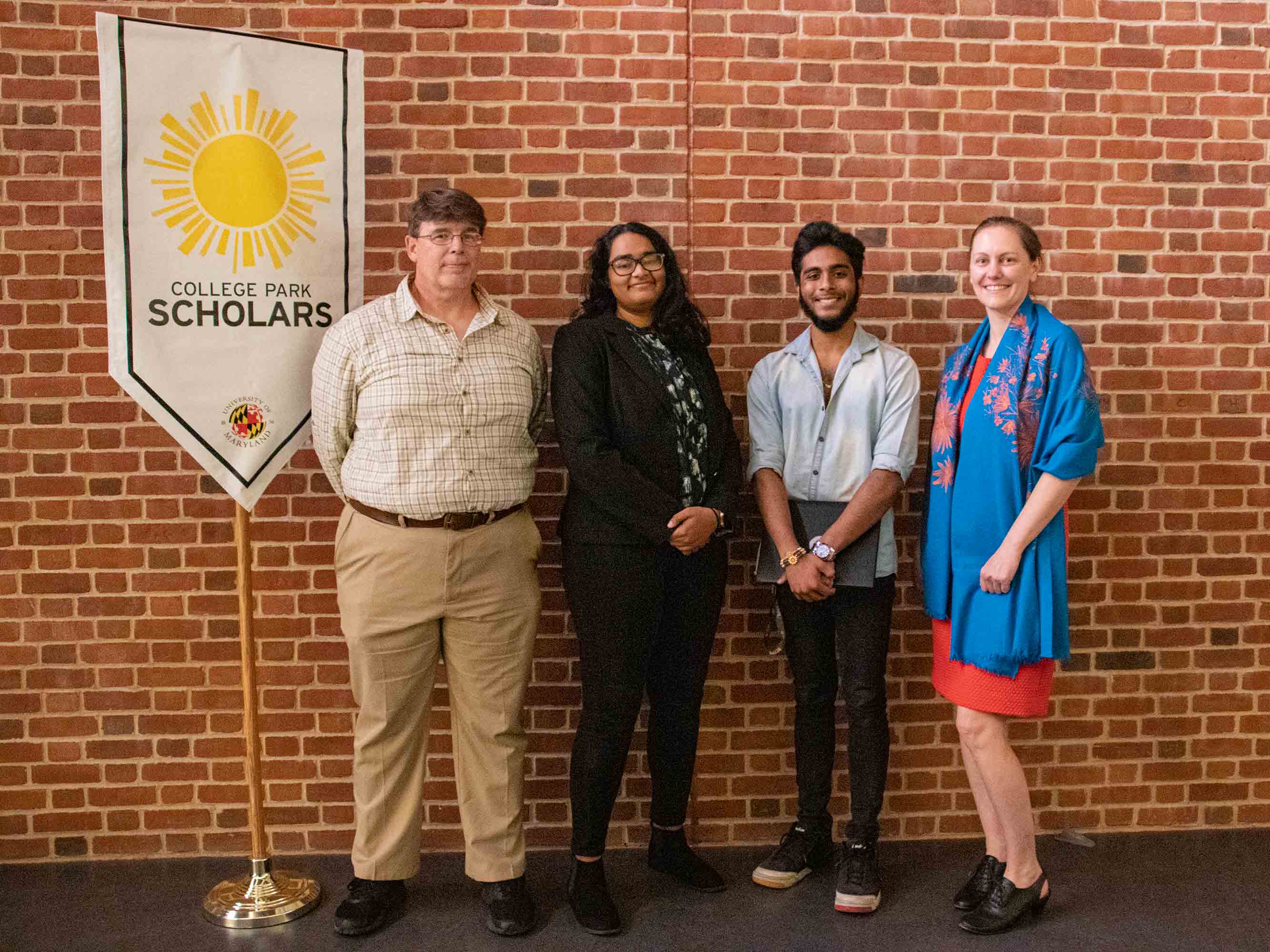 This wasn't the first time Tomblin has hired his students to conduct research, nor will it be the last. For him, involving students in research is a core part of the STS philosophy.
"We don't think broadly enough about the long-term impacts of how we implement technology," says Tomblin." He notes that engineers, for example, are taught to jump to a technological fix for problems without fully considering how those technologies may affect people, especially people of color, women, the LGBTQ+ community, and lower-income groups in general. "If we're really going to impact the way STEM folks think about science and technology, there needs to be more immersion in the field and more practice in these observational skills." (Framing is important, too: Whatever role students played in these studies, Tomblin makes a point to call them "collaborators"—not "subjects" or "participants." "What we're doing is more than just extracting information," he says.)
"We've found that giving undergraduate STEM majors an opportunity to do collaborative social science research simultaneously reinforces and develops a deeper commitment to doing socially responsible and human-centered science, engineering and computer science," Tomblin concludes.
As Agrawal, himself a mechanical engineering major, observed in an essay for an award he later received: "Most everyone I talk to agrees that ethics and engineering should be tied in together more, but the school curriculum doesn't show that. I know it is valuable through my own lived experience in my Scholars program."
But the value, the students agree, goes beyond that.
Explains Chudamani, "When I had the opportunity to join the research team, I got excited about seeing the back end of the project and getting more involved with research, which is something I have always been interested in."
"It was a life-changing, career-changing and mind-changing experience," Agrawal says.