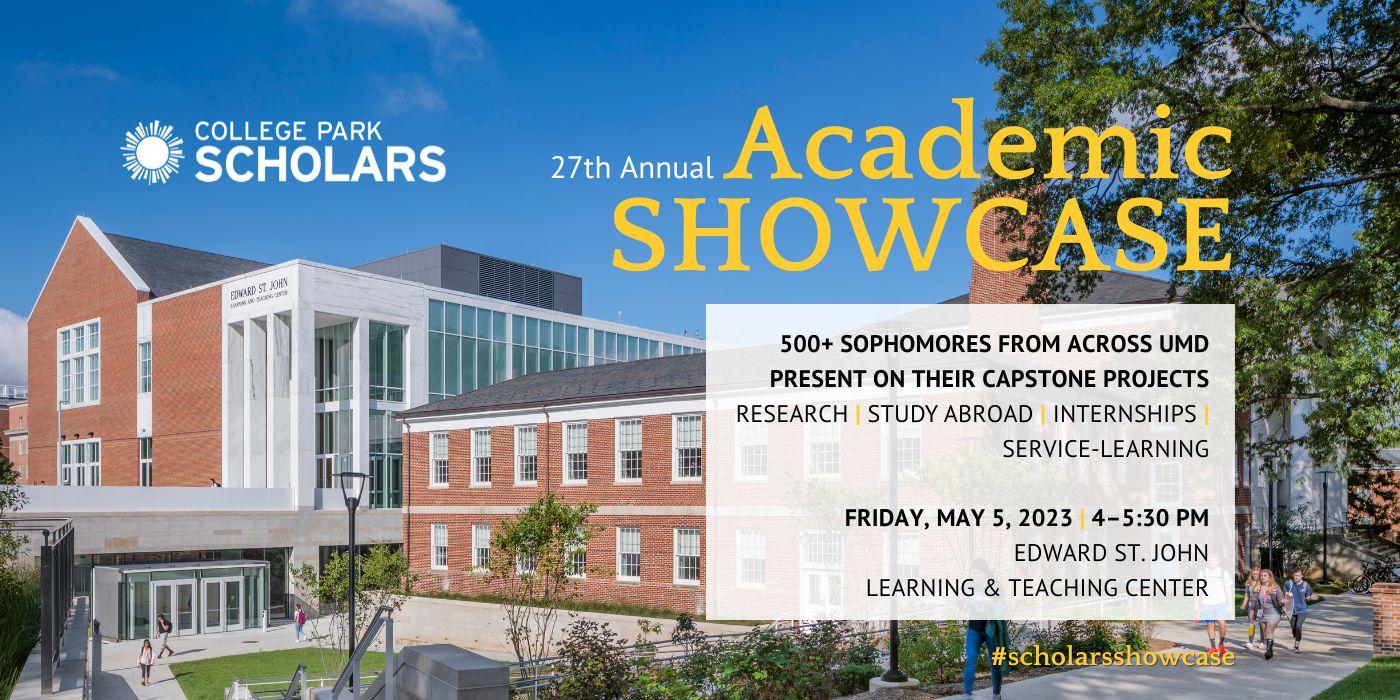 Location: Multiple floors of the Edward St. John Learning & Teaching Center
Jump to: Room Assignments • Parking • Map (PDF)
---
A longstanding annual tradition of College Park Scholars, Academic Showcase is the largest exhibition of undergraduate student learning on the University of Maryland campus. Showcase features some 500 sophomore Scholars students, representing majors from colleges across campus, presenting on their practicum experiences. 
University of Maryland faculty and staff, students, mentors and parents of Scholars parents, as well as members of the Scholars community, are welcome to this free event. #scholarsshowcase
The following Scholars programs will be presenting in locations throughout Edward St. John Learning & Teaching Center: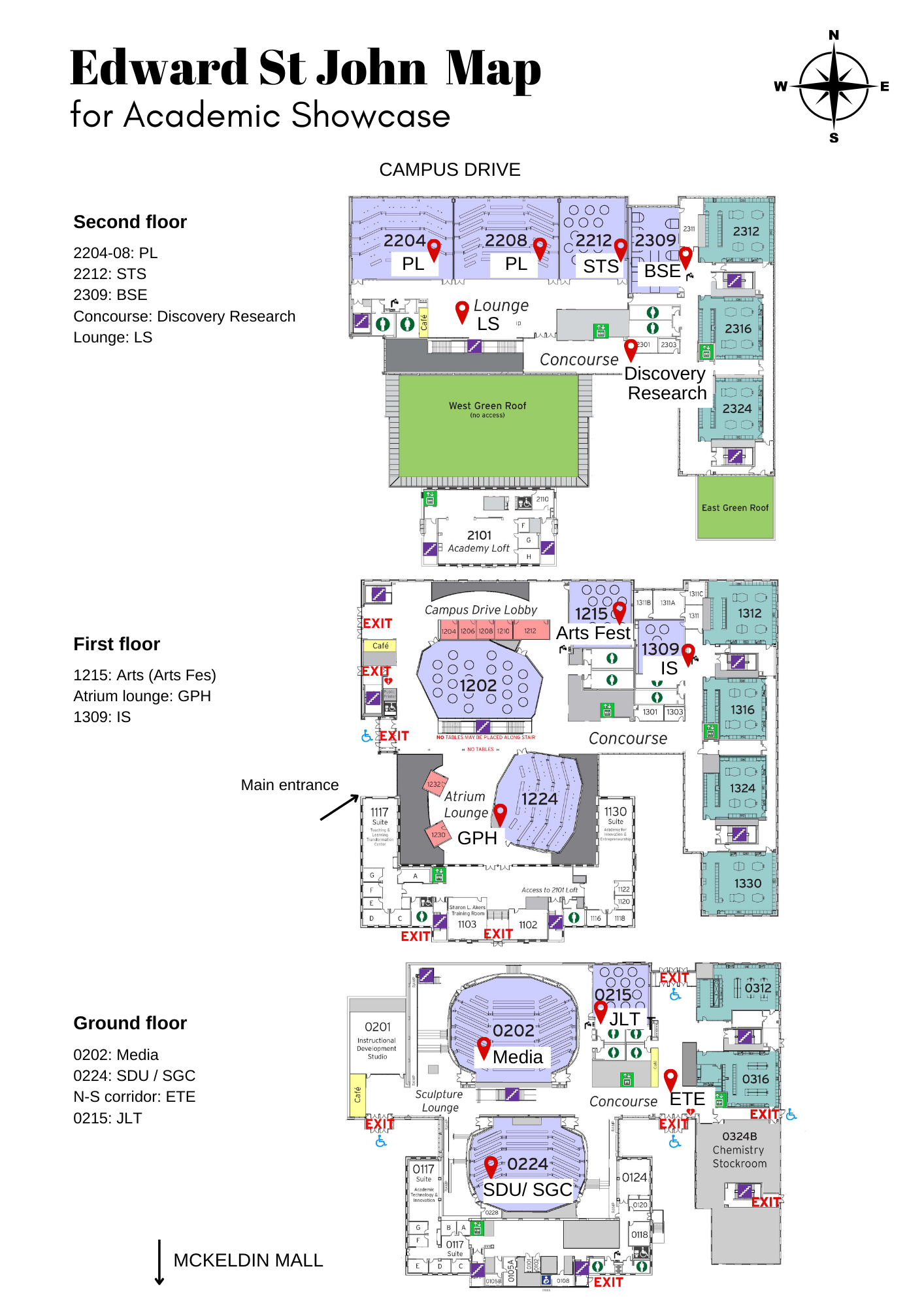 Ground floor
0202: Media, Self & Society (Media) panel talks
0224: Science, Discovery & the Universe (SDU) / Science & Global Change (SGC) posters
N–S corridor: Environment, Technology & Economy (ETE) posters
0215: Justice & Legal Thought (JLT) posters
First floor
1215: Arts Arts Fest/presentations
Atrium lounge: Global Public Health (GPH) posters
1309: International Studies (IS) posters and presentations
Second floor
2204/2208: Public Leadership (PL) panels
2212: Science, Technology & Society (STS) small-group deliberation
2309: Business, Society & Economy (BSE) presentations
Concourse: Discovery Research posters
Lounge: Life Sciences (LS) posters
For our guests coming from off campus, we suggest parking in the Regents Drive or Union Lane Garages. We encourage you to visit the UMD Department of Transportation website for more details.