Matthew Feehan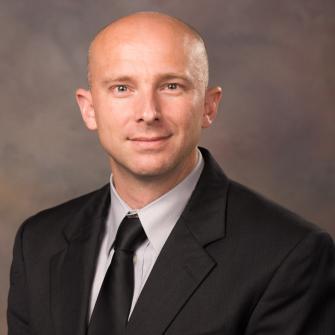 Matthew Feehan
Lecturer, Public Leadership
Mathew Feehan is a lieutenant colonel in the U.S. Army, where he is functionally designated as a strategist responsible for developing national-level military strategy currently serving in U.S. Cyber Command. He is a former intelligence officer and pilot who previously served as a military faculty member at National Defense University's (NDU) College of Information and Cyberspace, where he taught courses in national security to senior military and government civilian leaders.
Feehan is enrolled full time in the doctoral program in the School of Public Policy at the University of Maryland and teaches courses in the undergraduate program. He holds a master's degree in strategic intelligence from National Intelligence University and a bachelor's degree in philosophy from Simpson College. He is also a graduate of the Joint Professional Military Education program, U.S. Army strategic arts program at the Army War College and the chief information officer leadership program from NDU, where he received the U.S. Department of Defense chief information officer graduate certificate.
Feehan previously served in a number of strategic and operational planning assignments as well as intelligence planning positions. He has served overseas in Korea, Bosnia, Iraq, Afghanistan and the Pacific region with numerous combat deployments.
Contact