Mark Wellman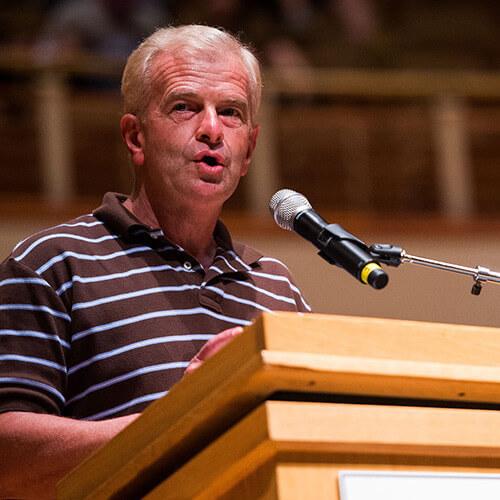 Mark Wellman
Program Director, Business, Society and the Economy
Mark H. Wellman is a clinical professor at the University of Maryland's (UMD's) Robert H. Smith School of Business and, since 2005, director of the Business, Society and the Economy (BSE) Scholars program. Wellman holds a Ph.D. in Business Administration with a focus on organizational behavior and development from the George Washington University School of Business Administration. In addition, he has an undergraduate and graduate degree from Bowling Green State University.
Wellman is recognized for his innovative courses and his memorable, relevant experiences outside of the classroom. He directs UMD's three largest short-term global immersion programs, with travel to the United Arab Emirates, Southeast Asia and Australia. He is the faculty champion for the Smith School's Global Consulting Fellows.
Wellman's 10- to 15-day excursions to the corporate headquarters of high technology, venture capital and social media companies in Silicon Valley and the Pacific Northwest has helped many undergraduates secure internships and jobs in these fields.
In 2010, Wellman was awarded the prestigious W. E. Kirwan Undergraduate Education Award for making exceptional contributions to UMD, including transforming BSE, starting the undergraduate management major, and introducing global immersion programs. He has also earned the Outstanding Faculty Educator Award, presented each year by the Maryland Parents Association to honor a faculty member who demonstrates a deep commitment to providing an exemplary educational experience for students.
Wellman served as the assistant dean of the MBA/MS programs at the Smith School from 1990 to 2001. Prior to that, he served as  director of graduate studies in business at Bowling Green, where he increased MBA enrollment, improved student satisfaction and established an MBA career services program.
Contact