Harold Burgess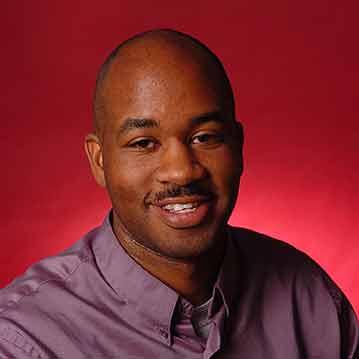 Harold Burgess
Program Director, Arts
For nearly 20 years, Harold Burgess has been affiliated with the University of Maryland (UMD) in several teaching capacities, including his stewardship of the Arts program since 2008. Prior to his appointment as Arts program director, Burgess was an assistant professor in the Department of Theatre (now the School of Theatre Dance and Performance Studies), where he taught undergraduate and graduate courses in lighting design, drafting and drawing for theatre. Burgess earned his Bachelor and Master of Fine Arts from UMD.
Burgess is a professional theatrical lighting designer based in the Washington and Baltimore region. As such, he uses the multidisciplinary aspect of design as a platform from which to engage students in discussion about the ideas and lived experiences that drive the creative process in the arts. Burgess's theatrical design credits include productions for Studio Theatre, Round House Theatre, Theatre J, Adventure Theatre, Everyman Theatre, Rep Stage and Olney Theatre Center as well as production work with the Shakespeare Theatre and the John F. Kennedy Center for the Performing Arts.
In spring 2020, Burgess received an Independent Artist Award from the Maryland State Arts Council in recognition of his artistic achievements in lighting. He is a member of United Scenic Artists and of USA Local 829, the representative professional union for theatrical designers. He also serves on the arts grant review panel for the Howard County Arts Council.
Contact