Elizabeth Warner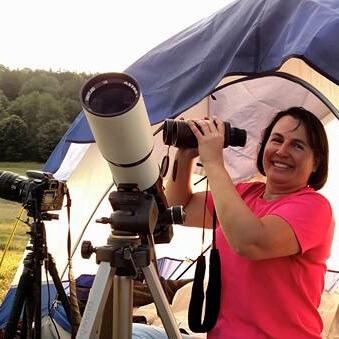 Elizabeth Warner
Program Associate, Science, Discovery and the Universe
Elizabeth Warner earned her Master of Science in Physics from the University of South Carolina . She discovered she loved working at the campus observatory at University of South Carolina and now continues to enjoy the focus on informal teaching and public outreach in astronomy here at the University of Maryland (UMD). 
Warner has been the UMD Observatory director since May 2002. She has also worked on the Education/Public Outreach teams for the National Aeronautics and Space Administration's (or NASA's) Deep Impact, Dawn, and EPOXI missions. 
Since she joined Science, Discovery and the Universe (SDU) in  fall  2000, Warner has been the mentor for the Explore the Universe capstone option. She hosts a "star party" for SDU freshmen every semester at the Observatory.
Contact