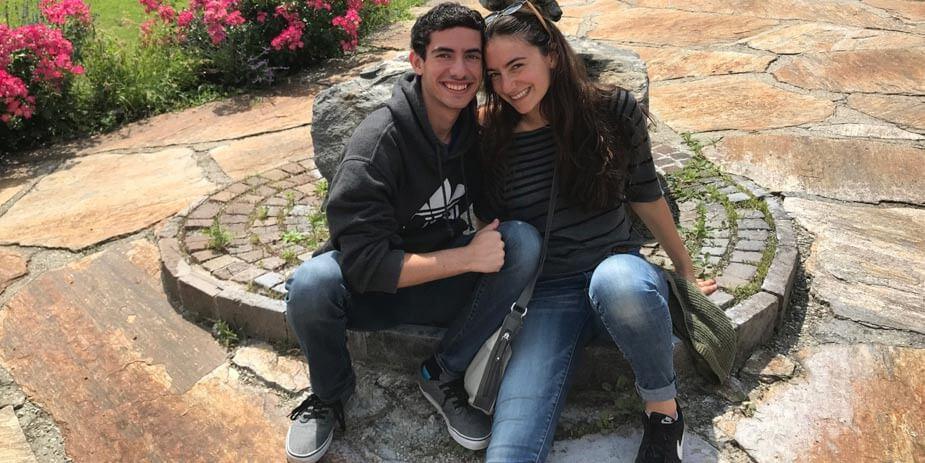 It's a perennial back-to-school query from teachers: What did you do on your summer vacation? When we asked some of our Scholars students and alumni, they had a lot to tell us… and not surprisingly, they made the most of their summer break. Now that students have settled in on campus and the semester is a few weeks in, we highlight some of our impressive Scholars accomplishments from over the summer.
Amit and Erin Koppel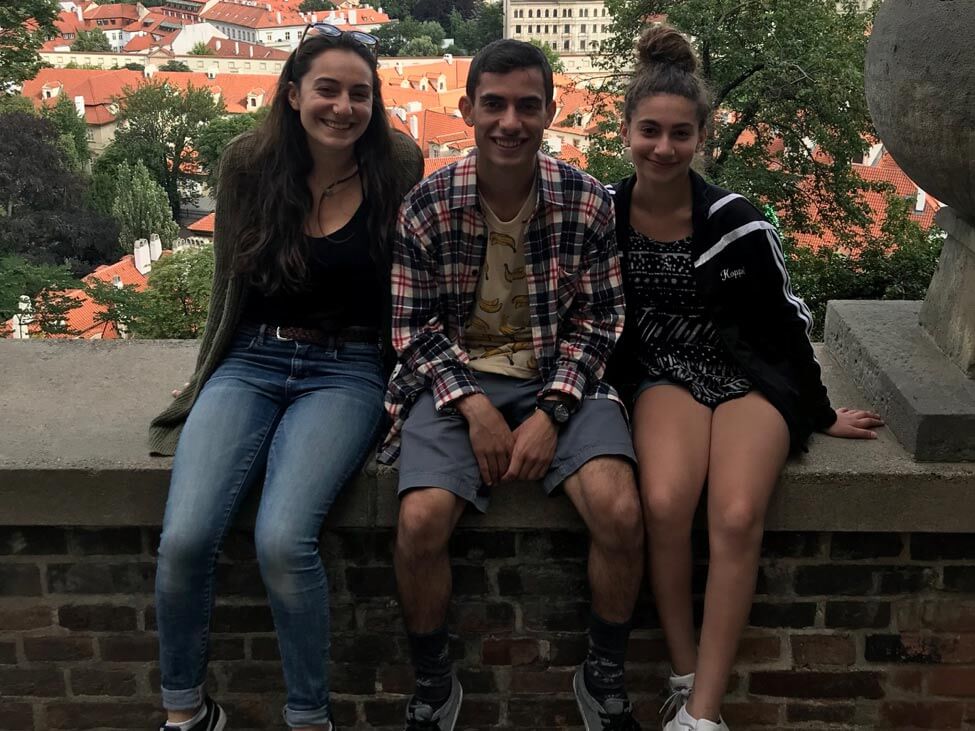 Year: Sophomore (Amit), Senior (Erin)
Major: Mathematics (Amit), Psychology (Erin)
Scholars program: Life Sciences (both)
Activity: Travels in Europe to learn about their ancestry
To learn more about our German and Hungarian ancestry, we traveled through Europe with our family for three weeks in June. Along our trip, we visited Germany, Slovenia, Hungary, Slovakia, Austria and the Czech Republic. On our first stop, in Fischach, Germany, we were able to see the actual home our great-grandmother grew up in. We even got a tour from the current resident of the house. Later, it was inspiring to be the first of our relatives in more than 150 years to travel back to Kaposvar, Hungary, where our great-great-grandparents once lived. It was incredible seeing where our family grew up, with all the differences--yet surprising amount of similarities--between these cities and cities in the United States. We feel lucky to have experienced this as a family, and can't wait to continue making meaningful connections to our heritage!
Chris Weir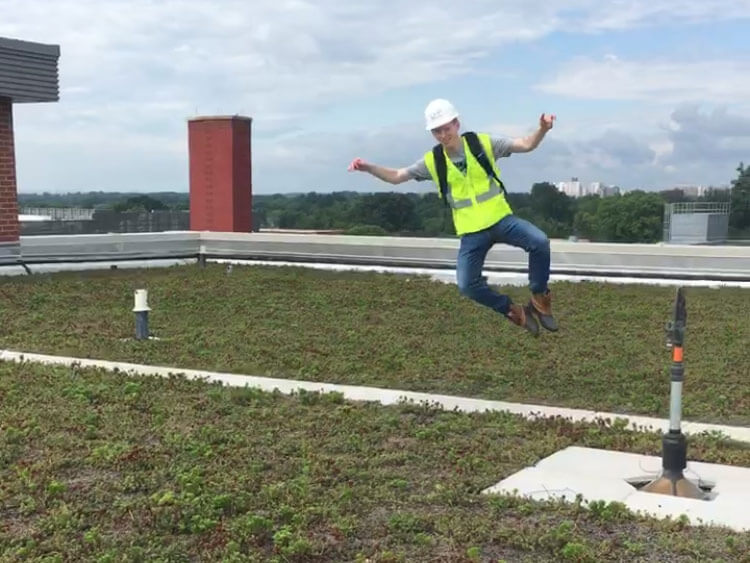 Year: Junior
Major: Architecture
Scholars program: Environment, Technology and Economy
Activity: Internship at sustainable architecture firm
During my first few weeks as a Scholar, I created a two-year career plan for myself after meeting with the Environment, Technology and Economy (ETE) program faculty. Then–ETE Director Becky Archer and Assistant Director Lauren Gilmartin had shared their career experiences and advice with me, and I learned about Grimm+Parker, the sustainable architecture firm in Calverton, Maryland, where Lauren was working. Once I expressed interest in working there, Becky and Lauren helped me develop a plan of work experiences that would qualify me for an internship there. Two years later--this past summer--I secured a summer internship with Grimm+Parker. My tasks included quality control in newly constructed elementary and high schools in Maryland, such as taking measurements at school sites to confirm specifications. I also rendered floor and site plans for residential developers using Revit, Sketchup and Adobe products. I am continuing my internship with them into this fall semester, and anticipate working there part-time over the next two years.
Tabriz Bumpas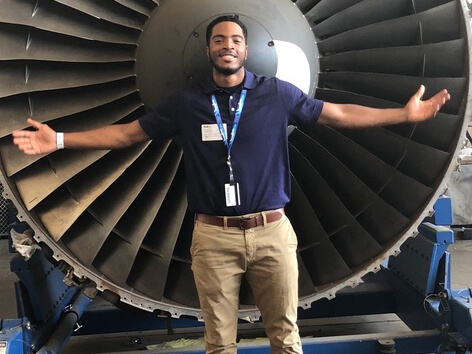 Year: Senior
Major: Mechanical Engineering
Scholars program: Media, Self and Society
Activity: Internship with Boeing Commercial Airlines
During a conference in Washington, DC, in February, I connected with Boeing Commercial Airlines and was later hired as a propulsion engineering intern for this summer. I worked in Long Beach, California, where my main responsibility was supporting the development of Boeing's 737Max commercial plane model. I optimized airplane parts and assembly using 3-D modeling software to save money on the overall cost of an airplane. The internship exposed me to the aerospace industry, and I developed new technical skills and networked with Boeing executives. Prior to this internship, I hadn't thought seriously about graduate school. But I now plan to work straight through undergrad into graduate school and earn a technical master's in either engineering or something like cybersecurity. After earning a master's degree, I would like to work with Boeing as a member of their Early Career Foundational Program. This is a two-year program that allows you to experience a wide scope of engineering assignments across all phases of the company by rotating positions every couple of months.
Leeza Wayne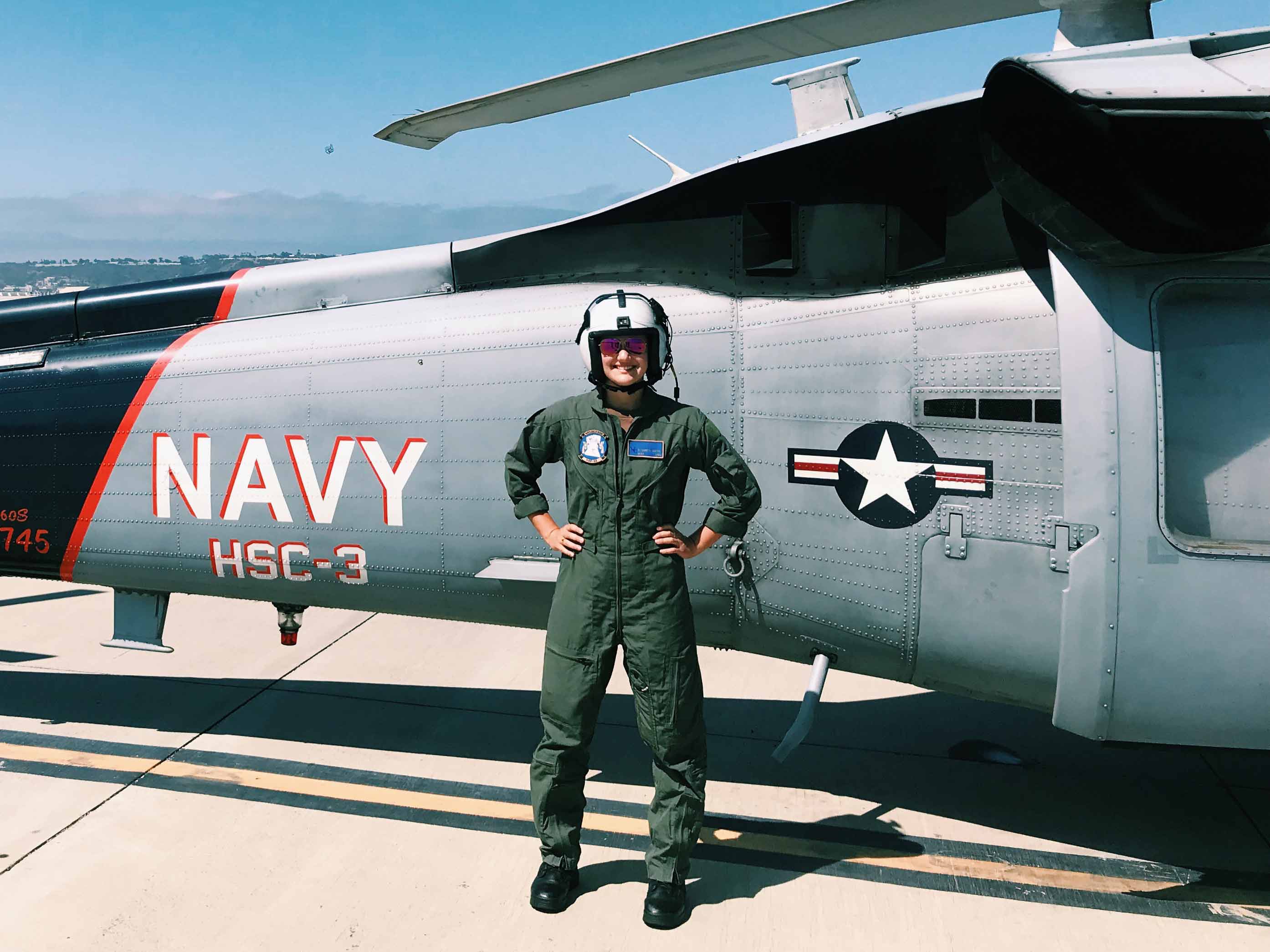 Year: Senior
Major: Russian Language
Scholars program: Public Leadership
Activity: Participated in language immersion program and completed ROTC summer training
I have been in Navy ROTC at the University of Maryland (UMD) since my freshman year, and am now serving as Battalion Commanding Officer of my unit. This summer, I spent eight weeks at Indiana University studying Russian through Project Global Officer. Project GO is a Department of Defense initiative aimed at improving the language proficiency, regional expertise and intercultural communication skills of future military officers. I first learned about the opportunity through ROTC. After finishing my studies with Project GO, I completed my first class ROTC training at Naval Air Station North Island. There, I flew around Southern California and gained exposure to the naval aviation community. Project GO sharpened my Russian skills and got me to a near-professional fluency level, while my cruise was one of the last training requirements ahead of my commissioning this December. Someday I hope to put my Russian language skills to use in diplomatic situations in the military.
Aaron Weingrad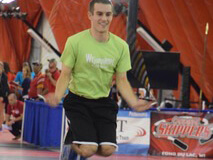 Year: Sophomore
Major: Cell Biology and Genetics
Scholars program: Life Sciences
Activity: Competed in national and international jump rope competitions
I have been a jump roper ever since I attended an after-school jump roping program 13 years ago. I have traveled the world for jump roping competitions, spending weekends and sometimes full weeks competing. On average, I practice five to seven days a week. After competing for a few years with the first-ever professional jump rope team, Flight Crew Jump Rope, I created another team with some friends, called WEjumpROPE. In June, our team traveled to Wisconsin to compete in the USA Jump Rope National Tournament. We qualified for the Grand National Tournament in a number of events. At Grand Nationals, we placed top three in several events. In July, we competed in the World Jump Rope Federation's World Jump Rope Competition, held in Orlando, Florida. My teammates and I have been jumping together for more than 10 years on different teams, growing together as athletes.
Julianne Heberlein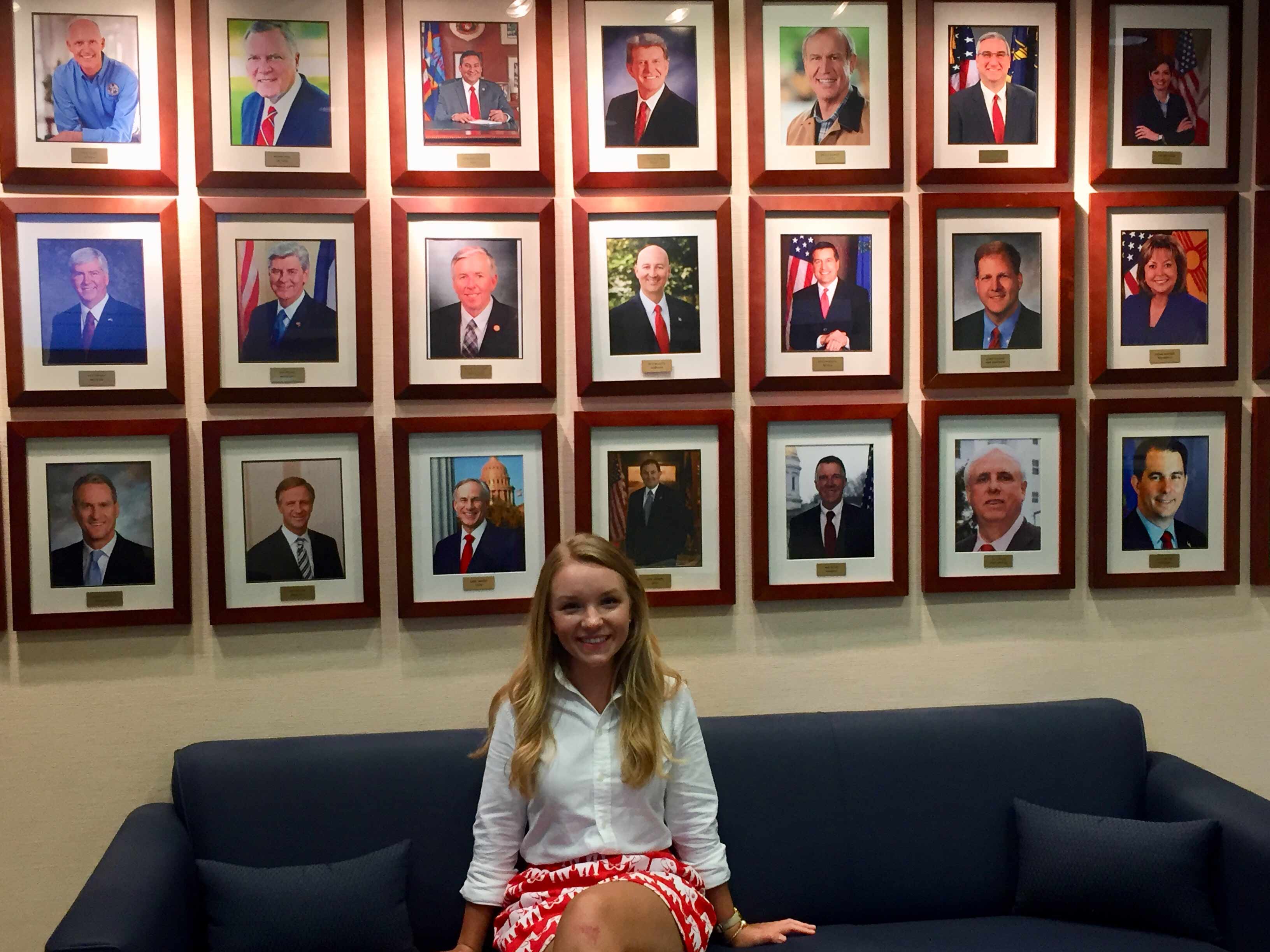 Year: Junior
Major: Government and Politics, and Journalism
Scholars program: Justice and Legal Thought
Activity: Interned with the Republican Governors Association and conducted mental health research
Last summer, I interned in Maryland Gov. Larry Hogan's press office, which confirmed my interest in political press relations. This year, I wanted to expand my experience to work for a political committee, so I interned at the Republican Governors Association (RGA) in its communications office. I created daily press clips, drafted op-eds about Republican governors delivering results in their states and created press lists for all 36 states with gubernatorial elections this November. My internship with the RGA confirmed my aspiration of becoming a communications director for a politician, political committee, federal agency or think tank.
In addition to my internship at the RGA this summer, I spent my free time working on a mental health research initiative for the Student Government Association. I have been reaching out to other Big 10 student governments to see how their counseling centers are funded to compare to our own funding model at UMD.
Apongnwu Fopenawoh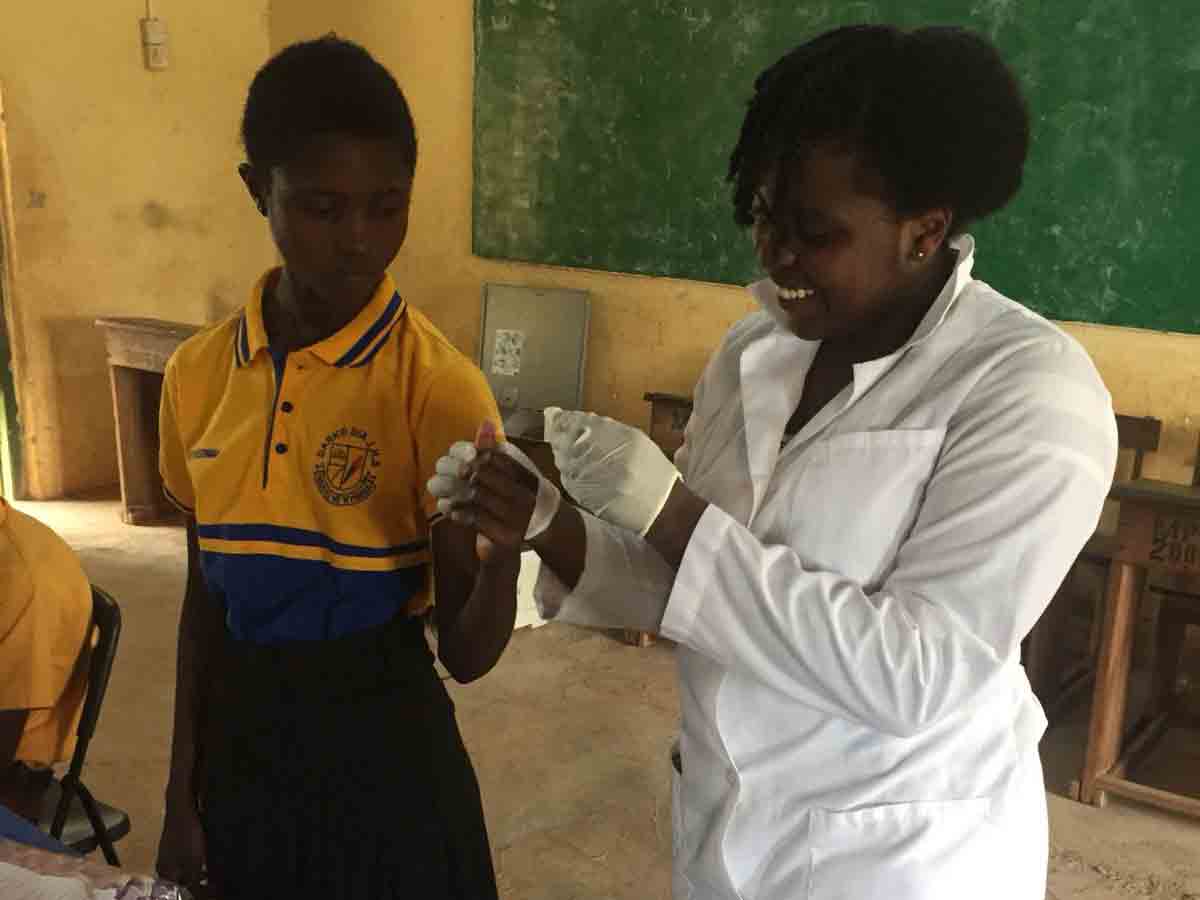 Year: Junior
Major: Neurobiology and Physiology
Scholars program: Global Public Health
Activity: Conducted malaria research through National Institutes of Health fellowship
For two months this summer, I investigated asymptomatic malaria in Kumasi, Ghana. I applied for this opportunity through the Minority Health International Research Training program of Brown University, funded by the National Institutes of Health. Our investigation focused on three main objectives: defining the prevalence of asymptomatic malaria of school-aged children between the ages of 5 and 17 within a certain region, comparing diagnostic methods for malaria and characterizing the prevalence of markers of drug resistance among the malaria parasite. We also looked at socioeconomic factors to gain a broader understanding of malaria epidemiology.
The experience brought me back to my roots and the struggles that I had faced when I was growing up in Cameroon. A lot of what I observed and tried to make sense of outside of research time was not easy to digest, as I struggled to find sustainable solutions to the problems surrounding me. For example, it's easy to say you want more ambulances, but if you don't have good roads they won't be effective. It's easy to say you want to fund malaria treatment, but how sustainable will that be if people don't have mosquito nets or are not educated about the disease? This inspired me to think deeper about development and pursue my career interest in health care for underserved or underprivileged communities. I have come to better understand that health is more than just the absence of disease; it is a state of mind that transcends into all that affects the lives of human beings.
Amit Dadon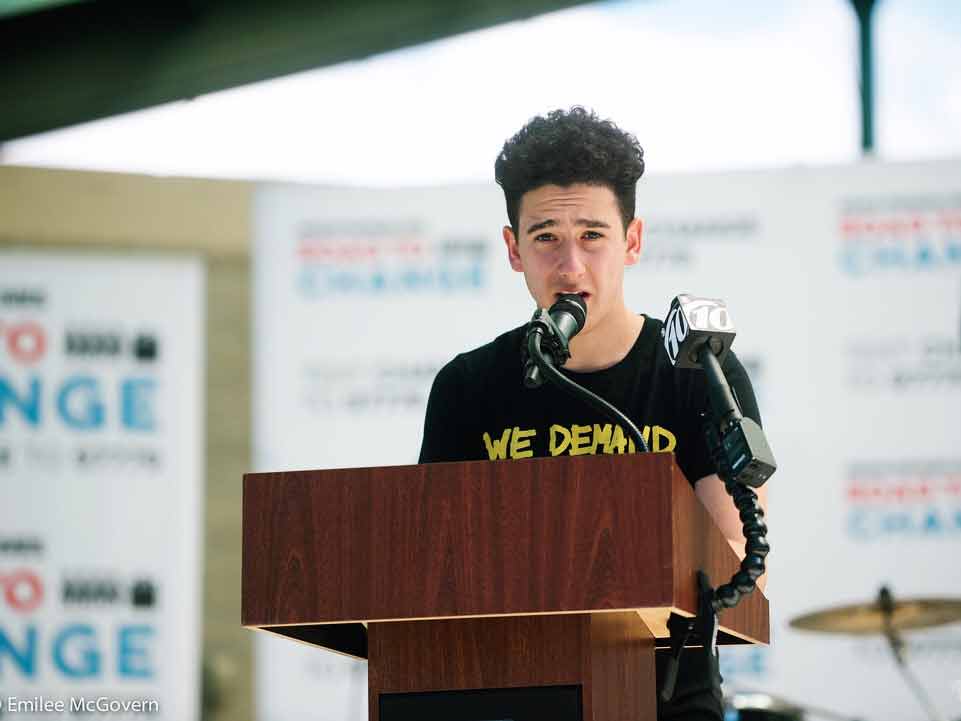 Year: Sophomore
Major: Economics
Scholars program: International Studies
Activity: Advocated on gun control issues with March For Our Lives
I graduated in 2017 from Marjory Stoneman Douglas, the site of the Feb. 14 school shooting this year. Since that day, gun violence prevention has become irreversibly personal to me. My work began in the spring, but my most purposeful experiences and efforts took place over the summer. I worked with March For Our Lives, joining the Road To Change advocacy tour as a student lead. I helped organize and participated in town halls, protests, conversations with elected officials and voter registration drives. We--a group of teenagers--held far more town halls and registered more voters in a single summer than most of the members of Congress have in their entire careers. You're never too young to make a difference.
Currently, I am co-organizing a rally with multiple partner groups on Capitol Hill on Nov. 3. I have also been interning with the gun reform organization Change The Ref, founded by Manuel and Patricia Oliver in honor of their lost son, Joaquin. Joaquin was a senior at Stoneman Douglas when he was killed in February.
About the author:
Katie Bemb is a journalism major and an alumna of the Public Leadership Scholars program. She has worked in the College Park Scholars communications office since early 2016. Katie is apparently not a fan of free time, given that she seeks out new internships, jobs and campus programs each semester. Upon graduation, she hopes to use her communication skills to enact social change through domestic policy and global human rights development.