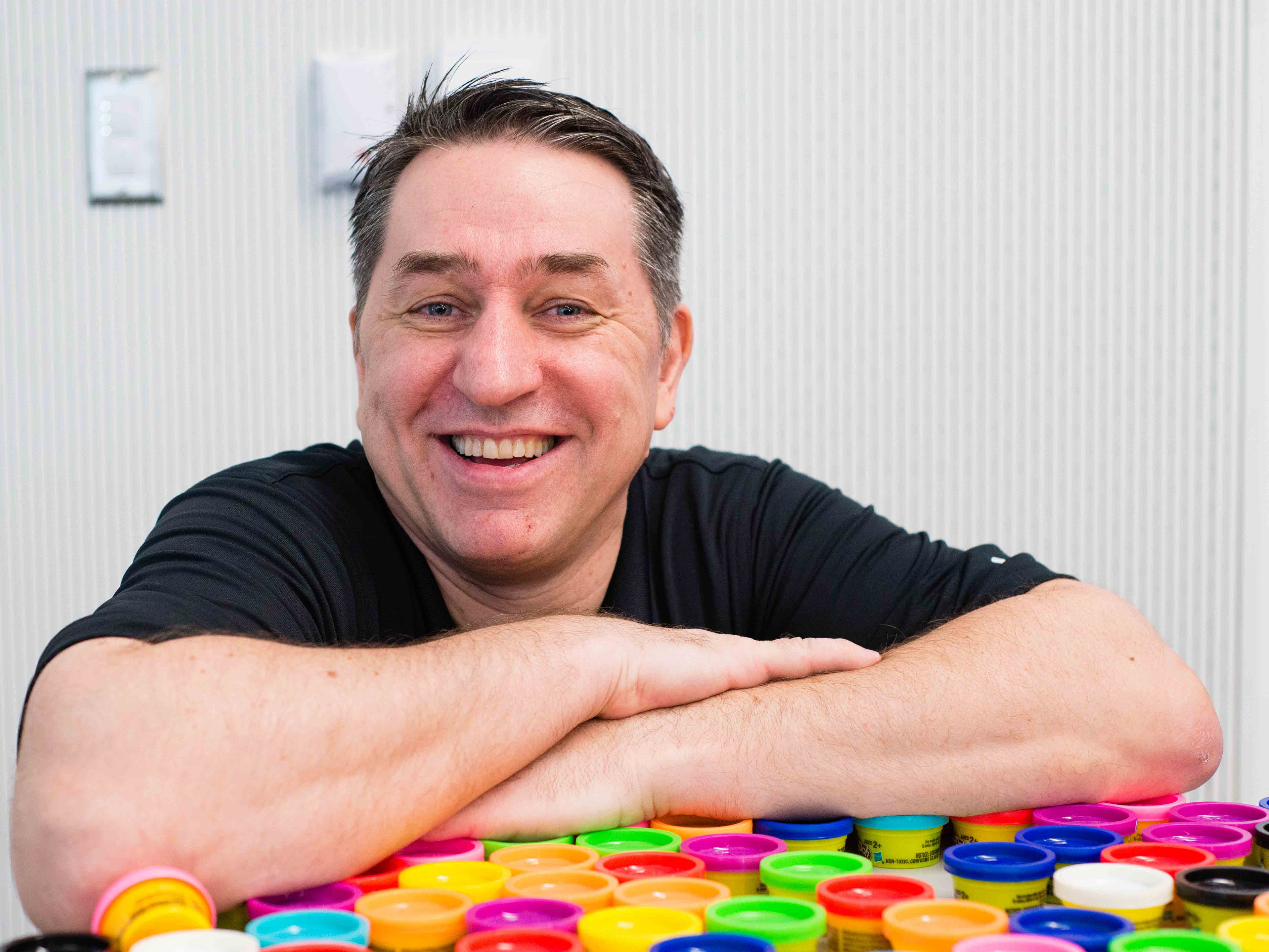 Dr. Oliver Schlake, a longtime clinical professor and senior executive teaching fellow at the University of Maryland Robert H. Smith School of Business, has been named the next director of the Business, Society and the Economy (BSE) Scholars Program, effective July 1. The program was previously led by Dr. Mark Wellman, who died unexpectedly in December. (Assistant Director Claudia Donnelly, who had been serving as acting director during the spring semester, will be retiring at the end of June.)
Schlake comes to the position with a background that encompasses futures research, business scenario planning and international strategy consulting. He has also authored or co-authored four books and several dozen journal articles on long-term strategic planning, technology planning and more.
"I'm delighted to welcome Oliver to BSE and Scholars. His track record of innovation, his student-centered approach to teaching, and his connections to companies and business leaders around the world make him a great fit for the program. I look forward to working with him to guide BSE and its students toward a bright future," says Marilee Lindemann, executive director of College Park Scholars.
Though Schlake has regularly taught business classes in entrepreneurship, creativity and innovation in both the United States and his native Germany, he has a particular interest in future and scenario planning. His consulting work, in fact, arose out of this research, when European corporations began seeking his expertise to assess and help them strategize for plausible future scenarios that may impact their industries. With strategic planning and foresight being topics that are "uniquely applicable across the world," Schlake has worked in 17 countries and traveled to another 38 as a result.
"That's what I want for my students when they come in [to BSE]: to develop a forward-looking global perspective and understand the next big thing that will affect them, and then, on the execution side, develop the skills to not miss that—or the next—opportunity," Schlake says.
BSE to Serve Students' Curiosity
Schlake contends the BSE experience will prove valuable even for those students who are not business majors. "What we can do in the program is to give students an entrepreneurial or business mindset," he explains. "If you're going to become a journalist, for example, [nowadays] you have to figure out a business model to work successfully in the field of social media. Those are explorations that have a business underlining thought eventually for you they may have nothing to do with business [per se]." Business simply serves as the underlying mechanism that brings parties together and provides value, he says.
While he has yet to officially start in his new role with Scholars, Schlake is already brainstorming ideas for the program. He'll emphasize relationship building amongst the students, he says, but also plans to introduce them to the array of "cool stuff" taking place on the University of Maryland campus, from developments in quantum mechanics to agrarian research: "I want them to see what's possible," he says. He is considering pursuing partnerships with companies for BSE sophomores. A nature survival enthusiast, the Smith professor has also been known to incorporate the outdoors into class projects, with exercises like a zombie apocalypse scenario to encourage improvisation and idea generation.
Whatever ultimately pulls their interest, Schlake says the driving force motivating BSE students should be curiosity. A willingness to get involved, experiment and learn outside their comfort zone will also help them.
"Coming into Scholars, I want that to become one of the best decisions of their lives," Schlake declares. "The students who would like to get engaged, seek out things they've never done before, who are willing to explore—those are the students who will have the best experiences."
Says Joe Bailey, assistant dean for specialty undergraduate programs at the Smith School: "Oliver Schlake has been an outstanding champion for student success for more than 16 years at the University of Maryland, and I'm delighted that he will be leading the BSE living–learning community. Oliver brings such enthusiasm and creativity into his teaching, BSE students will be excited to be in his presence and connect with him in and out of the classroom. I have no doubt that he will be able to successfully pick up the reins and continue the amazing work and legacy of Mark Wellman."