After interning with the Department of Justice his junior year, Science, Technology and Society alumnus John Rookard applied for a position with the Justice Department the summer before his senior year.
Rookard realized that there were post-grad professional opportunities for him at the Justice Department after speaking with the human resources manager at his internship. He applied for one of these positions August 2016, and received an offer in March of this year.
"The application process wasn't difficult, it was long though. Because this work involves a clearance, obviously it takes a long time for a background check," Rookard said. "As far as filling out the application, it was not too difficult, and the interview goes well as long as you prepare and give honest answers."
About a month after graduating this year, Rookard began training for his new position. After completing training, he officially started work at the Justice Department in September.
Looking back, Rookard said his time with College Park Scholars was one of the best experiences he had at this university because it helped him "find his niche" early on in college.
"Being surrounded by students with similar academic interests as myself helped me become acclimated quickly to college life," Rookard said.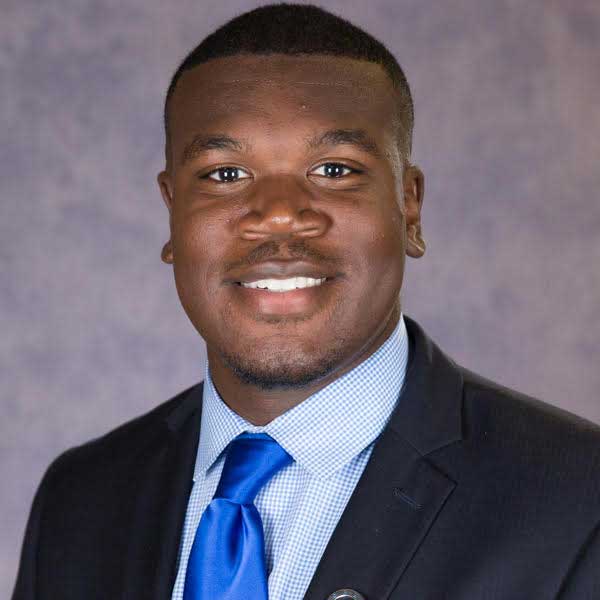 As a government and politics major, Rookard said he approached the concepts in STS with a "diverse viewpoint." He honed his work ethic, time management and research skills through his STS capstone project, which he spoke about "in depth" during his interview with the Department of Justice.
"For his capstone project, he questioned the validity of Israel's Iron Dome missile system as a measure to maintain peace between Israel and Palestine, arguing that it might incite more instability," explained STS Director David Tomblin. "His ability to integrate STS concepts into his [government and politics] major is one significant reason why I hired him as a TA for the STS program."
Rookard also said that he has applied STS concepts in his professional work; he and his coworkers utilize technology frequently to assist in investigations.
"While the federal government has excellent technology, it is also important to note that we work with people everyday, both friends and adversaries," Rookard said. "The knowledge I gained through STS has definitely translated to my job because I better understand how the technology I use on a daily basis must be used responsibly in order to promote fairness of the Constitution."
Tomblin said he is not at all surprised that Rookard was selected for this position with the Justice Department because "he is able to make connections that others don't readily see."
While Rookard acknowledges that his grades played a role in helping him obtain an internship with the Department of Justice, he also said that his prior experience was key in helping him stand out. Before interning with DOJ, he interned for a local Threat Analysis Center to gain some foundational experience.
"Get involved with clubs at UMD that cater to your career interests, apply for a mentorship position to gain leadership experience," Rookard advised current students. "The name of the University of Maryland alone carries so much weight to employers so the more you can do to have life experiences will only set you further apart from the competition."