Scholars students took home several top awards at the 36th University Student Leadership Awards on Sunday, May 7.
---
University Awards recognized Maryland Medallion Society members and Byrd/Elkins Finalists who have contributed significantly to the general advancement of this university's interests and displayed outstanding involvement and leadership in campus activities. These students are the university's top 20 senior students; two Scholars alumni were recognized by the Maryland Medallion Society: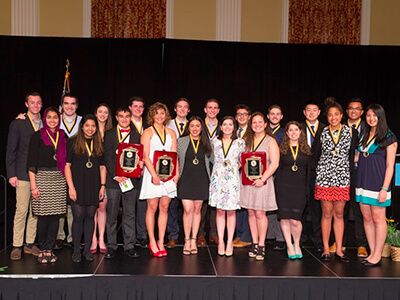 Shabnam Ahmed, an International Studies alumna, is a senior global public health and development major. She was given this award because of her work as a trip leader for the Adventure Program; vice president of academic affairs for SGA; and leadership facilitator for Maryland LEAD.
Christopher Ma, a Science and Global Change alumnus, is a senior biochemistry major who is pursuing a career in medicine and education. He currently works as a research assistant in the Biochemistry Research Lab. He also tutors students in biology, chemistry and math at Northwestern High School.
---
The Kirwan Award is named in honor of William E. Kirwan, who served as president of this university from 1988 to 1998. Dr. Kirwan also served as chancellor of the University System of Maryland from 2012 to 2015. The award is presented to a junior who has exhibited outstanding leadership and commitment to the College Park community. Nominees are judged on: involvement in student organizations and activities, service on-campus, involvement in service to the broader community, promotion of campus diversity or international relations, outstanding academic performance and leadership qualities.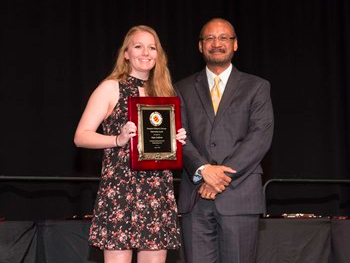 Hope Goodman, a Justice and Legal Thought alumna, is a criminal justice and criminology and psychology major who has become a change agent in the field of law and justice. She earned this award through her work as a LEAD intern for the Leadership, Community Service-Learning Office in Stamp Student Union and as an intern for the State Department in the Office of Global Criminal Justice.
---
The University of Maryland Sophomore Leader of the Year is recognized by the Sigma Circle of the ODK Leadership Society as the second-year student who has demonstrated a diverse and high level of achievement in leadership and campus involvement. The recipient of this award best exemplifies the leadership qualities of the sophomore class.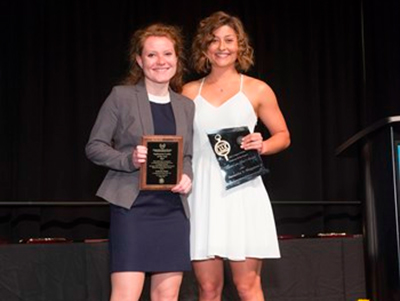 Katie Bemb, a Public Leadership Scholar, is a journalism major with a minor in international development and conflict management. She manages communications for College Park Scholars and interned this last semester with the Center for Global Sustainability. She also has worked as copy editor and assistant managing editor of The Diamondback.
---
The Sigma Circle of the ODK Leadership Society recognizes the Top Ten Freshmen of the University of Maryland. These freshmen have demonstrated a high level of achievement in leadership and campus involvement during their first year at College Park. Three Scholars received this recognition: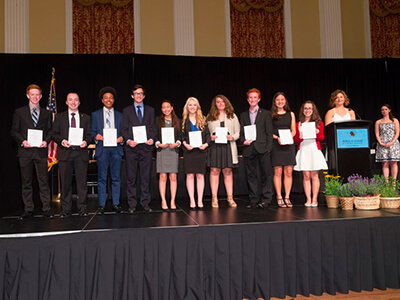 Maria Cortes, a Life Sciences Scholar, is a nutrition and food sciences major. She is the vice president of sustainability for Centreville Hall, a facilitator for M-LEAD Terrapin Leadership Institute, and a member of The Mighty Sound of Maryland. She also volunteers with Alternative Breaks and the Pregnancy Aid Center.
Julianne Heberlein, a Justice and Legal Thought Scholar, is a government and politics and journalism major who reports for The Diamondback. She is a journalism legislator for the SGA, an at-large board member of Maryland Discourse, and the deputy editor-in-chief of the Maryland Political Review.
Chris Weir, an Environment, Technology and Economy Scholar, is an architecture major who works as a LEAF intern for the Office of Sustainability. He also works in the Architecture Library as an assistant and event photographer and serves as a Student Advisory Board member for Scholars.