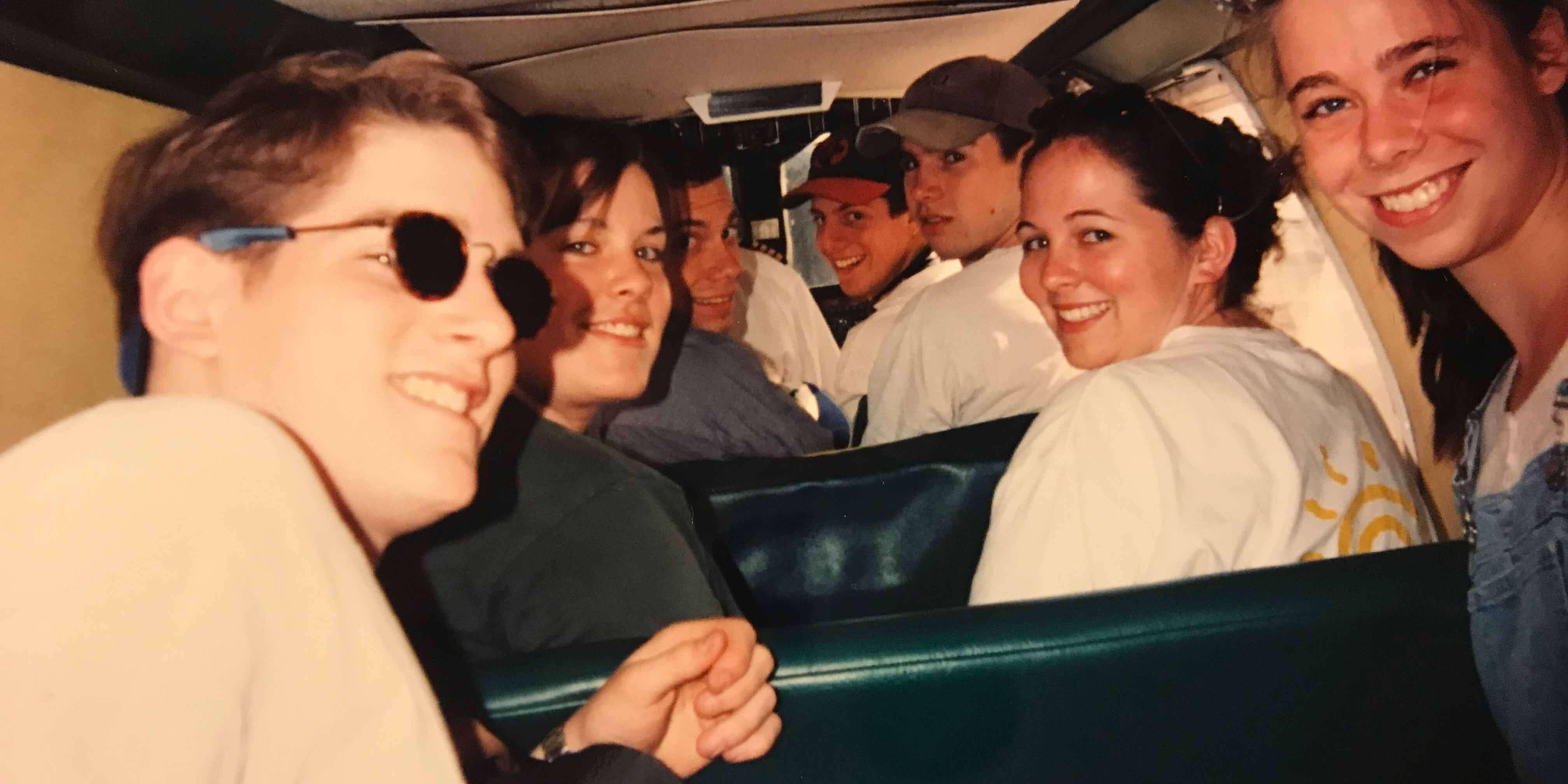 Kristen Wolfe
Alum of:
Life Sciences
Year graduated:
1998
A 1998 graduation year must mean you were in the first class of Scholars. What was it like? Did you understand what Scholars was about when you accepted the invitation?
Yes, I was the first class. For me, I didn't realize what Scholars was. I had applied to the University of Maryland, and this letter came in the mail that they were offering me this program. Once I came for Orientation, I started to realize it was something new and different. They explained that it was a program that helped people with adjusting to college, and you'd have other students in your classes that you lived with and would be able to get help from along the way.
I don't think I realized how unique it was until I would go home on breaks and talk to my friends about their freshmen experiences at a large campus. It sounded very different [from my experience], and especially not nearly as much fun with all the activities and field trips we had. 
Favorite Scholars memory?
The opportunities to take all different kinds of trips, from the National Zoo to western Maryland to studying abroad in Belize! 
[The photo at right is from the Life Sciences short-term study abroad trip to Belize, during which Wolfe (in the background) and her friend, Jeff, were exploring the mangrove islands. "Jeff and I get together once a year to this day," she shares.]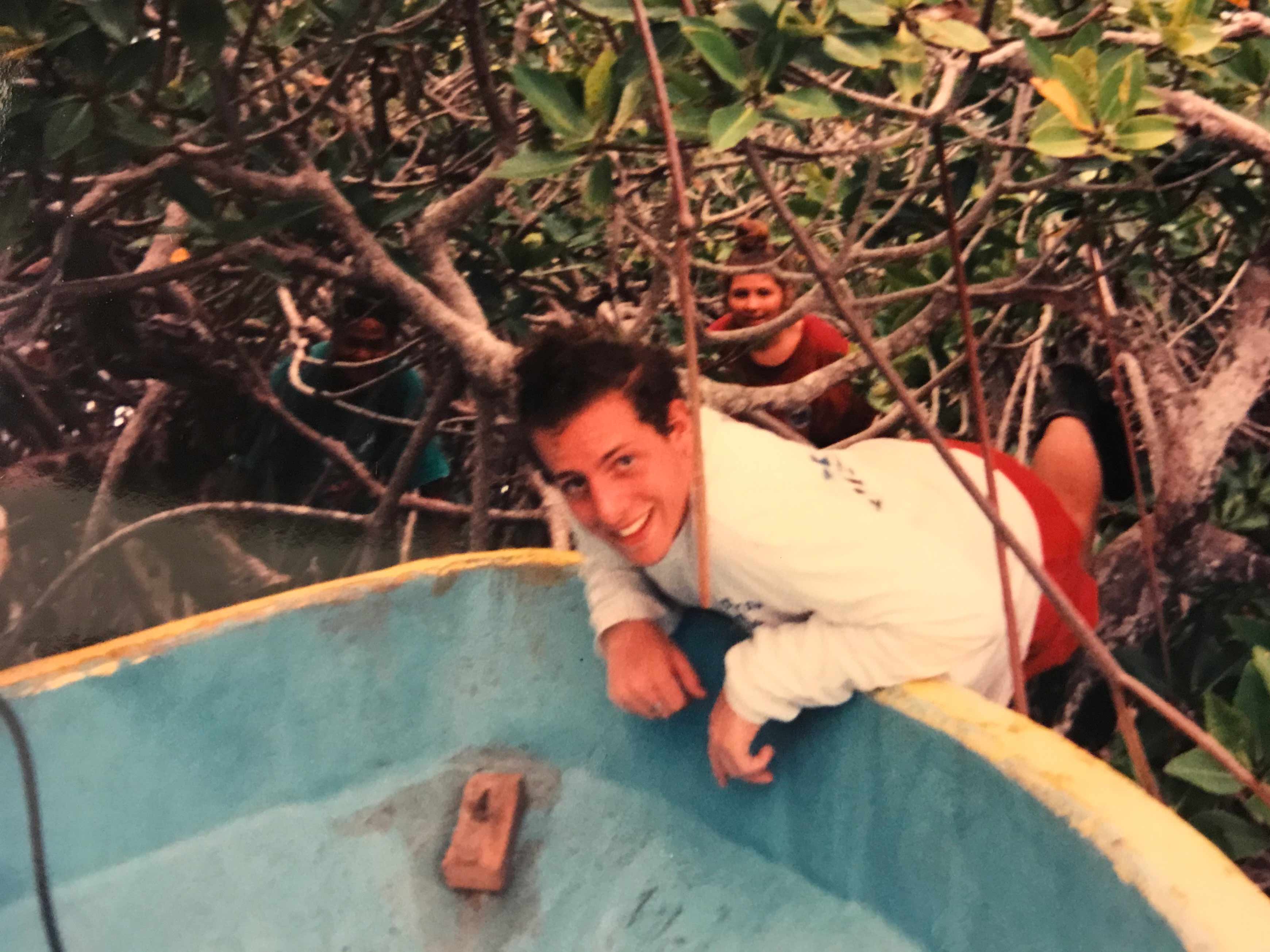 When I think of Scholars, I think…
...of my favorite times in college, particularly with the friends I made—sitting in study sessions, going to basketball games and attending Scholars events with them. I was in a sorority while at the University of Maryland (UMD) but I always felt more connected to my Scholars friends than to my sorority sisters. We had more similar interests and were in class together. Most of us also got jobs in the science field.   
What did you learn in Scholars that you still carry with you today?
My love of zoology. Dr. Hellman, the director of Life Sciences, encouraged us to explore all of the life sciences until we found what we were passionate about. He took us to the Smithsonian National Zoological Park for a Scholars field trip. That is where I decided I wanted to be a zoo keeper. I have now been a part of the zoo field for more than 20 years.
What is the process of becoming a zookeeper?
A four-year degree is the usual route for this field; your degree level often decides pay scale and whether you might move into management. Internships and part-time jobs are the way to get your foot in the door. Starting at a smaller, or non-accredited, zoo can also get you the experience you need to move into a larger zoo or one accredited by the Association of Zoos and Aquariums (AZA).
For me, I took an internship during junior and senior year at UMD at the Brookfield Zoo in Chicago. I got that internship based on my experience with horses growing up and all of my work study jobs at Maryland.
After graduation, I got a job at the Kansas City Zoo, in the antelope department. After six years in a zookeeper position there, I moved to Disney's Animal Kingdom to be a zookeeper (which I did for four years). These days, I work as a zoological manager on the Ituri team for the Animal Kingdom, managing hippos, rhinos, okapi and crocodiles.
Do you have any interesting stories from your time thus far at Disney? 
I always love doing animal training. One of my favorite things is training a warthog to accept hand injections for vaccines and general anesthesia. The connection you can have with an animal so that it trusts you enough to allow you to stick it with a needle voluntarily is amazing to me! [In this photo, Wolfe is feeding a warthog.]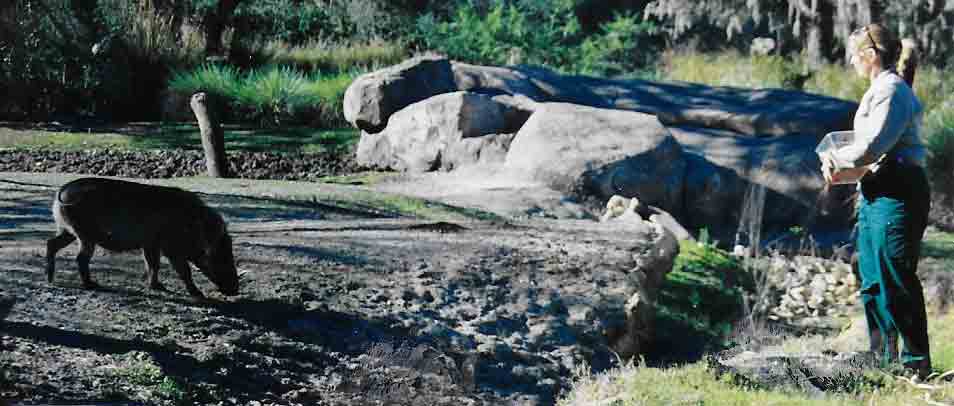 Anything else?
I am currently the Species Survival Plan coordinator for wildebeest as part of the AZA. I help zoos around the country manage the genetic diversity of the wildebeest population by setting up breeding herds and moving animals from zoo to zoo. There are groups like this for almost all species in zoos and aquariums. I think this is one of the biggest roles zoos play in conservation: Maintaining the animal populations so that people can visit and see some of these amazing creatures, which hopefully sparks their love and future care for them. 
As part of our yearlong #ScholarsAt25 recognition of our 25th anniversary, Scholars is publishing occasional profiles on our alums. To be considered for an alumni profile, please fill out the form at go.umd.edu/alumniprofile.