His freshman year, Kofie Yeboah was tired of writing about college sports. He and his friends sought an outlet to write about sports without being boxed into a specific category. Their idea evolved into the award-winning blog The Left Bench. 
Two years later, the blog has a staff of 30, more than 1,500 followers on Twitter and earned a Mobbie Award for Best College Sports Blog in 2014. 
"The Mobbie Award was a huge confidence booster and the realization that we truly didn't know what we were capable of," Yeboah said. "Before that, we didn't know how big and popular this thing could get so it was awesome to win that award."
Yeboah, a junior journalism major, and his partners, Justin Meyer and Michael Stern, manage the site that strives to report on athletics and recruiting in a way that highlights athlete's stories and provides a comprehensive view of professional, college, and high school athletics, according to their mission statement. 
"What sets us apart from other college sports blogs is that we are serving up unique content. We are covering an area in high school recruiting that people aren't able to cover," Yeboah said. "We have vision, we have a purpose. We aren't just talking about the stuff that everyone is already covering."
The team of three decided to expand their staff when a fellow Scholars student commented on a story that he wanted to get involved. 
 "When you write in your own divided sports blog you only get a couple of views—not many people see it. When you're together, you have a whole network of people able to share your content," Yeboah said.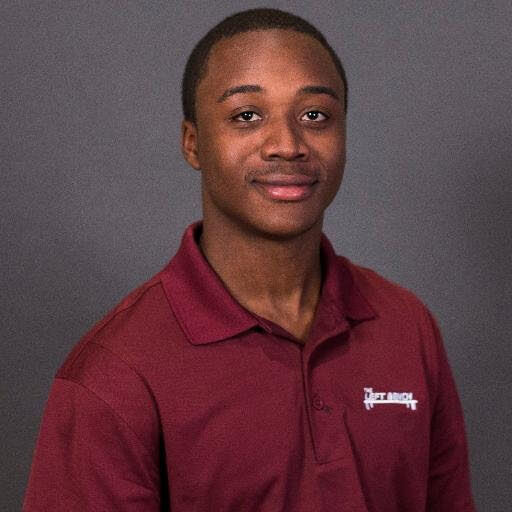 Yeboah credits College Park Scholars for opening his eyes to the possibility of developing his own site with his classmates. 
"Scholars helped because it allowed me to expand my horizons in exploring and understanding the media. When I came to college, I didn't know about media framing. It's led me to be on this path to where I am now and where I want to be," he said. 
This experience has yielded many life lessons for the founders of The Left Bench. 
"With this site you're able to learn on the fly and make a ton of mistakes that you can learn from," Yeboah said. "It's a great learning experience and you're able to observe and gage what you've gotten wrong so you're able to make it right down the road."
After graduation, Yeboah hopes to see the site live on through other students and possibly expand to other college campuses.