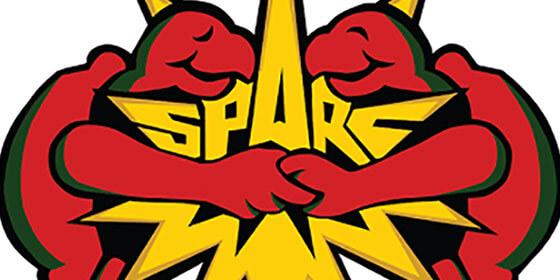 This semester, College Park Scholars is launching Scholars Promoting and Revitalizing Care (SPARC), a student-led, staff-supported initiative that promotes the wellbeing of all members of our community.
The club will hold its first interest meeting on Tuesday, Nov. 8 at 8 p.m. to gauge what care means to students and how they can show care for others.
"We will mainly be searching for dedicated e-board members to help raise this club from the ground up," said Life Sciences Scholar Anthony Sartori, president and founder of SPARC.
"SPARC is part of an umbrella we call "Care in Action" in Scholars," Scholars Assistant Director Ben Parks said. "SPARC aims to promote a culture of care in Scholars. This includes everything from spreading happiness, compassion and empathy to creating dialogue around tough questions."
Care in Action also includes the Step Up Bystander Intervention training for first-years, the Me Too Monologues in the spring, and the Scholars Real Talk and Cambridge Community Queers and Allies groups.
Sartori hopes that SPARC will motivate students to share their appreciation for one another.
"It can become very challenging to interact with others when you have a lot on your plate. So it becomes easier to remain in our own bubble, interacting with others briefly or not at all," Sartori said. "I decided to start this student organization because the fact of the matter is that people are in pain, and the least that I can do for another individual is to acknowledge their presence with care."
SPARC plans to host weekly mindfulness and meditation meetings in the Cambridge Community Center. Sartori anticipates that they will hold a campaign to spread and cultivate happiness in the Scholars community in February.
They also hope to lead a couple of volunteering opportunities throughout the semester where SPARC members can connect to care for their surrounding communities.
"The beauty of this club is that it is up to SPARC members to craft and orchestrate care for their community," Sartori said. "...I want people to be smiling and laughing more often. I want people to wake up in the morning and feel good about themselves. I want people to feel more alive and purposeful."