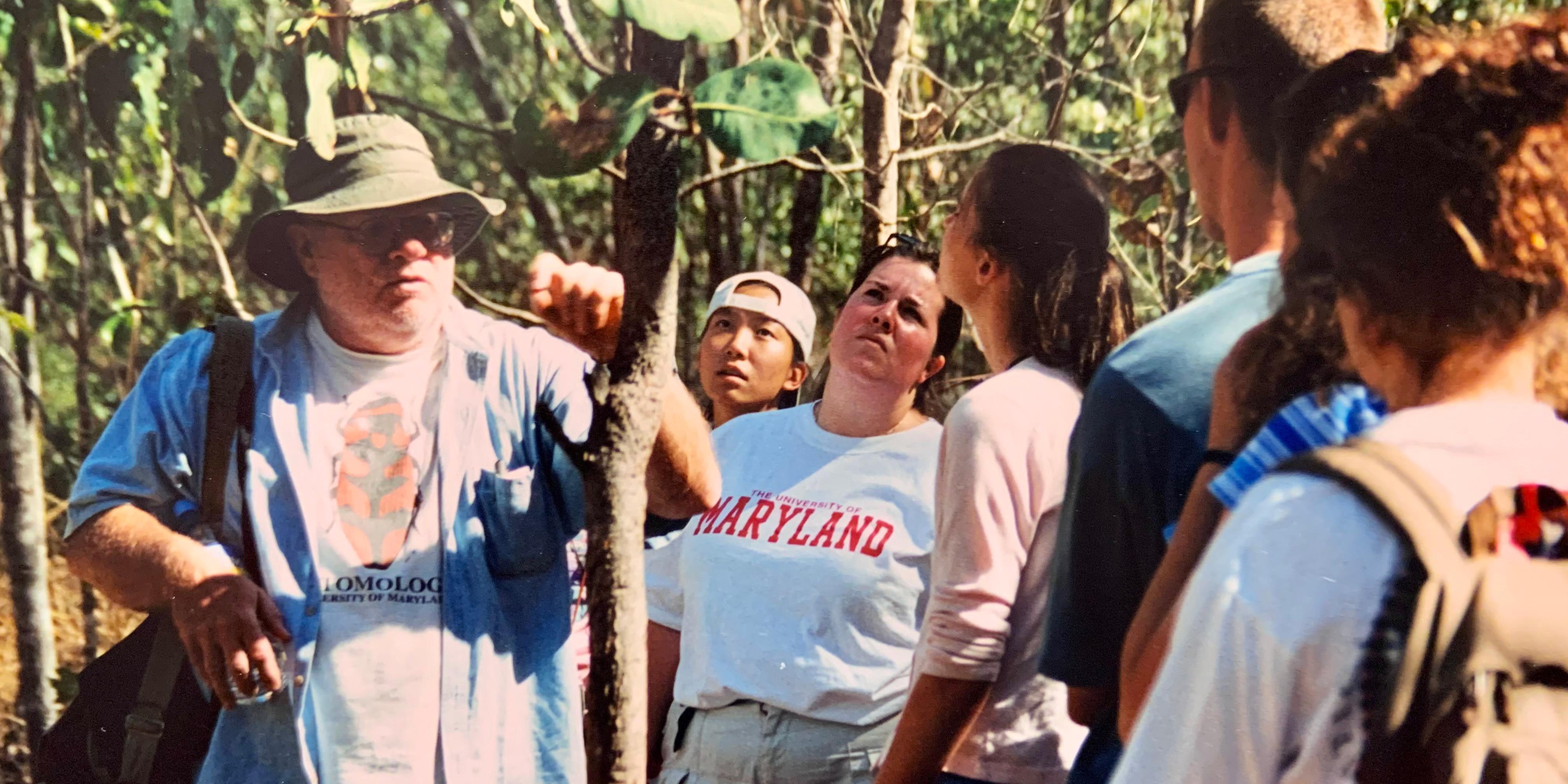 College Park Scholars is mourning the passing last week of Dr. John Lee Hellman, the founding director of the Life Sciences Scholars program—one of the four original programs in College Park Scholars. He served as director of Life Sciences from its launch in 1994 until 2009.
Hellman was a lifelong Terp, having earned his bachelor's and master's degrees, as well as his doctorate, from the University of Maryland, College Park (UMD). After earning his Ph.D. in 1975, he went on to serve as a professor in the Department of Entomology in the then–College of Life Sciences. (Entomology is now a joint department of the College of Agriculture and Natural Resources and the College of Computer, Mathematical, & Natural Sciences.)
In 1994, Hellman was appointed director for the Life Sciences Scholars program. By then, he had already been recognized for his teaching, having earned an Outstanding Teaching Award from the Eastern Branch of the Entomological Society of America in 1993 and 1994. (He would also go on to be recognized with a Teaching and Course Development Excellence Award in 1995 from the College of Life Sciences.) But he would go on to make a profound mark in Scholars, as a founding program director, a colleague and a mentor.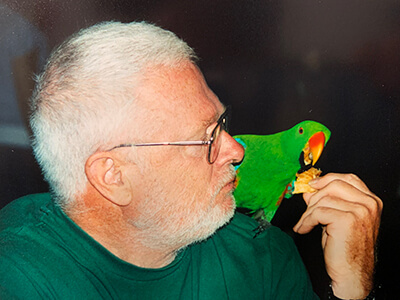 "Lee was an exceptional man with a large heart and a boundless enthusiasm for the natural world," says Reid Compton, who succeeded Hellman as Life Sciences director in 2009. "He developed the program from scratch: He set the standard for travel–study programs in Scholars with his dozens of trips leading students to Belize, Alaska, the western United States, Australia and Brazil. He organized and ran the iconic fall camping trip for new students that singlehandedly did more for creating a Life Sciences identity and community than anything else. And he engendered true devotion from his assistant directors and a generation of Life Sciences alums."
Compton notes that, while he and current Life Sciences Director Beth Parent have put their own time, energy and emotion into Life Sciences Scholars since succeeding Hellman, "Lee alone is responsible for the long success of the program for more than 25 years. He did so much early on to establish College Park Scholars and to make it the program it is today."
Indeed, Nancy Shapiro, founding executive director of College Park Scholars, calls Hellman an anchor during Scholars' fledgling years whose legacy continues to resonate today. She also credits his vibrant and caring personality for making Scholars a special place to work and learn. "Lee Hellman's eyes sparkled—I always thought of him as Santa without the beard! He was a dedicated scientist, and he lived to teach and to learn. He challenged, inspired and loved his students and his colleagues—and we all loved him right back," she says.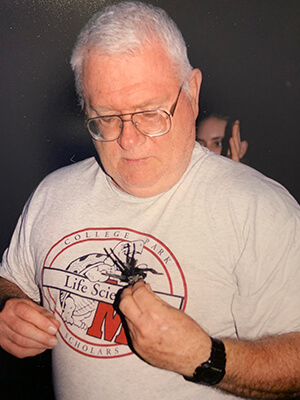 "Thinking of Lee makes me smile," Shapiro adds, recalling how Hellman was the visionary behind an aquarium Scholars used to maintain in the lobby of Cumberland Hall and how he shared his delight for Halloween with Scholars students by scheduling a midnight showing of the movie "Arachnophobia." "Ever the entomologist, he served chocolate-covered ants—instead of popcorn—during the movie," she says.
Above all, however, Hellman will be remembered for his impact on his students.
"Dr. Hellman was an amazing director and an even more amazing person. He cared for every single student and had incredible passion for everything he did. He was an amazing mentor and was one of highlights of the already amazing four years I spent at UMD," says Drew Winner, a 2006 graduate of UMD who entered College Park Scholars in 2002. "He will be greatly missed both as a person and as an asset to this world."
Megan Flora, a 2010 graduate of UMD, was in Life Sciences Scholars between 2006 and 2008. "I have so many fond memories of Dr. Hellman's anecdotes and his contributions to the Life Science Scholars program. My trip to Australia under his supervision is truly a highlight, not just of my time at UMD, but of my entire life," she says. "I credit Dr. Hellman as one of the people who influenced my decision to go into biology education. I can only hope to have a fraction of the impact that he has had on students."
"Lee Hellman brought the Life Sciences Scholars program into being," concludes Marilee Lindemann, current executive director of College Park Scholars. "His care, creativity and clear vision set a strong foundation for Life Sciences and for Scholars, one on which Reid Compton, Beth Parent and the whole community have continued to build. We stand on his shoulders and are inspired by his example in all that we do."