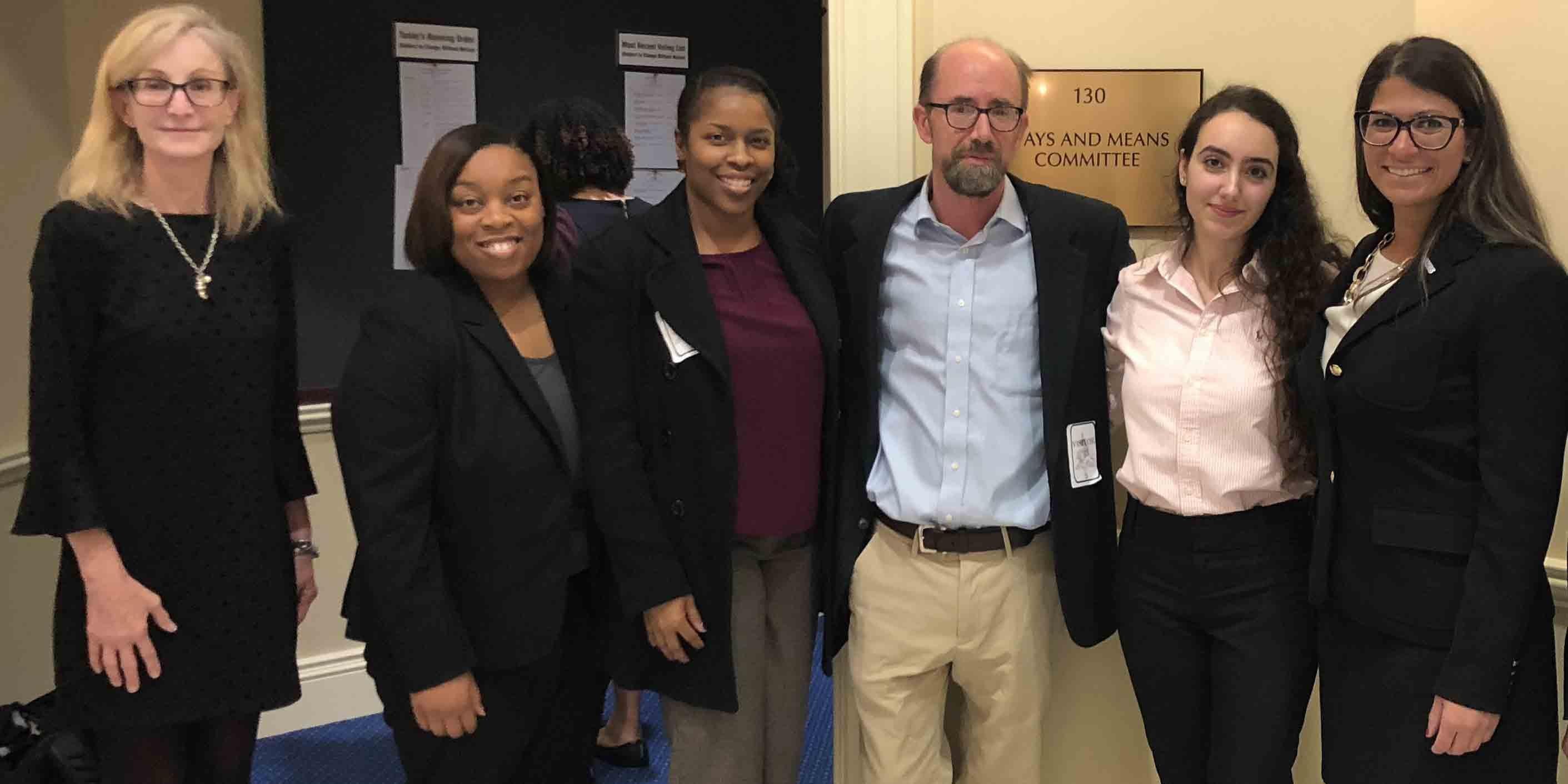 Organ donation was not something of particular concern to Shani Kamberi a few years ago. She recalls watching a 15-minute video on it during her driver's education class one summer, but the issue didn't really click.
Then came her senior year in high school. That was when Jonathan Bos, Kamberi's AP English Literature teacher at Walter Johnson High School in Bethesda, Md., spoke to the class about organ donation. He had a personal story to tell, having received a heart transplant in 1999.
"I was born with a birth defect called transposition of the great vessels, where the aorta and pulmonary artery were in reversed positions," explains Bos, who underwent a series of surgeries as a child before requiring a transplant as an adult. "I made a bargain with myself that if I survived, I would become an advocate for organ donation and get more awareness out."
Says Kamberi, "I was just in complete shock when Mr. Bos told us his story. You never expect one of your teachers to have such an intense story—especially one on receiving a new heart."
Today, Kamberi is a second-year chemistry major in the Life Sciences Scholars program at the University of Maryland (UMD). But that story from high school continues to resonate: Kamberi is now on a personal mission to ensure that all Maryland public high school students receive organ donation education as a part of the mandatory health curriculum.
Small effort
The effort started small. Around the time she and her classmates learned about Bos's heart transplant, Kamberi was choosing a focus area for her senior project—an elective course at her high school where seniors could work on a project for a semester or the full school year. She decided to spend her semester researching organ shortage.
The following semester, she testified before the Board of Education in Montgomery County—where Walter Johnson High School is located—on incorporating organ donation education into the county's high school health curriculum.
While Kamberi says Bos was the impetus behind her decision to testify, her teacher remembers it differently. "Shani is the impetus for Shani testifying," he says. "Hearing my story [just] galvanized her a little bit."
Whatever drove her forward, Kamberi didn't stop after high school ended. As a first-year student at UMD last year, she decided to bring the issue of organ donation education to the attention of the Maryland State Board of Education.
"I assumed they'd be able to implement it across the state, but they told me it was a county issue. For it to happen statewide, I needed a state bill," she explains.
So she decided to write it.
Difficult process
Kamberi says the eight-month process of writing the bill "was really difficult at first." She became adept at cold-calling and -emailing people who could potentially help her. Her Scholars colloquium, which covered how to write professional emails, came in handy.
Kamberi also became used to people not returning her calls—something that wasn't covered in her Scholars class. Her father wondered whether she should drop the effort, which was fast consuming much of Kamberi's time. "He said, 'Maybe this might not be great for your grades,'" she laughs.
But Kamberi persevered, along the way receiving help from a variety of people—including from within the UMD community. The person at the Maryland State Board of Education who listened to her initial pitch, for example, happened to be a UMD alum. He gave her some tips on bill writing, then reached out on her behalf to a contact in the School of Public Health. The then–associate dean of the school introduced Kamberi to Brian Darmody, UMD's associate vice president of corporate foundations and relations.
Darmody had previously worked as a lawyer for the university and the university's state and federal lobbyist. So he knew a few things about how to write a bill and get it passed. And, as a UMD alum, he was happy to mentor a student. He met with Kamberi, reviewed her outline and provided feedback on how to rewrite it as a proper bill.
"There are thousands of bills introduced each year, and only a tiny percent ever get passed. Many good ideas never [even] make it into bill form. So I helped Shani on how to draft the bill and suggested she needed to get some stakeholders beside herself that cared about organ donation education," Darmody explains.
'We all expected it to pass'
With additional help from contacts she made at Johns Hopkins Hospital and the Living Legacy Foundation of Maryland, the state's second-largest organ procurement organization, Kamberi eventually finalized the bill language during the summer of 2017.
"Living Legacy was really helpful in giving support for the bill to move forward," Kamberi says. The organization provided statistics to help make the case for this legislation, for example.
Kamberi, however, was the one who did all the groundwork—not just writing the bill but also meeting with Maryland state delegates to find sponsors. Delegate Pamela Queen of Montgomery County agreed to sponsor the bill; an additional 10 delegates signed on as co-sponsors. Kamberi also lined up expert testimony for the bill's eventual committee hearing.
"It's been interesting," Kamberi says of the experience. "I'm 19, and I'm directing all these groups of people.
Bill HB0442 was introduced in the Maryland House Ways and Means Committee on Feb. 15. HB0442 would mandate Maryland county boards of education to provide age-appropriate organ, eye and tissue donation education to students in grades 9–12 in public schools. Kamberi was among those who testified (her father by then was fully supportive of her efforts and drove her there).
The bill passed the Maryland House, 134–2.
Unfortunately, the legislation died this March in the Maryland Senate. Kamberi admits she was discouraged with the outcome. "We all expected it to pass," she says. She surmises the bill's failure had to do with a snowstorm that had kept many senators home on the day of its hearing.
Looking forward
Despite the unhappy ending for Bill HB0442, those who know Kamberi praise her efforts.
"I can't say enough how impressed I am with what Shani did," says Bos. "I'm 49 years old, and I'm telling my friends, 'A student of mine in college wrote a bill.'"
Kamberi says being a part of Scholars has helped her through the past two years as she worked to write, then introduce, her organ donation education bill. She has visited Life Sciences Assistant Director Jess Wilke on a near-weekly basis for moral support and says Scholar values of community and service have been at the core of her motivation.
"When I was accepted to UMD and got the Scholars invite, I was excited because I knew Scholars was based on service and what you can do for the community. These are values that resonate with me the most: It's not for me; it's for the community," she explains.
Wilke and Reid Compton, director of the Life Sciences Scholars program, have noticed. Says Compton: "Being in Scholars means being more than just a student who takes classes. It means being engaged in the community and using the values of interdisciplinary learning to make the world a better place. Shani epitomizes the fully engaged student."
Compton adds: "She has learned that disappointing and difficult lesson that politics is a challenging path to navigate and that good ideas don't always get accepted in a timely manner. But Shani is dedicated and motivated and passionate about this. Scholars students like Shani do not give up in the face of opposition; they keep moving forward."
Indeed, Kamberi is already looking forward to the 2019 legislative session.
"I spoke with Delegate Queen, and we have agreed to try again during next year's legislative session," the sophomore Scholar says. She adds she will submit the bill into both chambers simultaneously for a greater chance for passage. She is also planning a research study on the impact of organ donation education on high school students around Maryland to make even more of a case for the bill.
"I am not giving up!" Kamberi says.