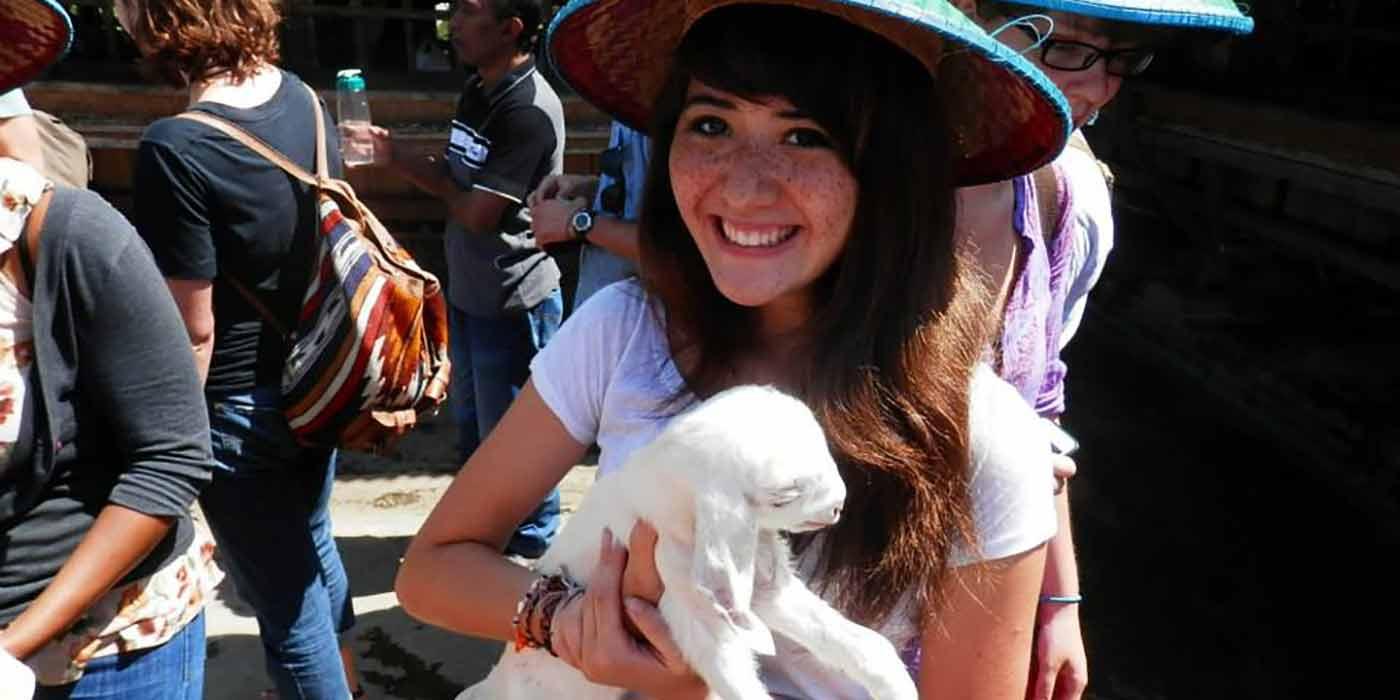 With graduation only weeks away, senior biological sciences major Sarahann Yeh's future looks even brighter since being awarded the 2016-17 Fulbright U.S. Student Grant.
The Life Sciences alumna will use her award to teach English in Indonesia, assisting local English teachers.
Yeh said that Scholars gave her the springboard she needed to get involved on campus.
"Scholars enabled me to hit the ground running when I came to Maryland," Yeh said.
While in Indonesia, Yeh will also serve as a U.S. cultural ambassador while she volunteers, and she credits Scholars for helping her discover her excitement for cultural advocacy.
"In Scholars, I held my first leadership position on the Cumberland Hall Council, found my first on-campus job through the Scholars Weekly, and learned about the Critical Language Scholarship--through which I studied in Malang, Indonesia and found my passion for international development."
Yeh said that she remains close with her former Life Sciences cohort and has worked closely with Scholars through the Terrapin Leadership Institute.
"The friends and faculty I met challenged me to think more critically about myself, my goals, and my passions and consistently supported my personal and professional development," Yeh said. "But, above all, Scholars taught me to take advantage of every opportunity I am given. I am incredibly grateful to all the Scholars staff for always supporting and guiding me throughout my college career."
In 2013, Yeh spent two months in Indonesia to study Bahasa, the official language of Indonesia, as a Department of State Critical Language Scholar. She also studied abroad in Shanghai, China and participated in an Alternative Breaks trip in Los Andes, Guatemala.
Read more about Yeh's award at the College of Computer, Mathematical and Natural Sciences website.