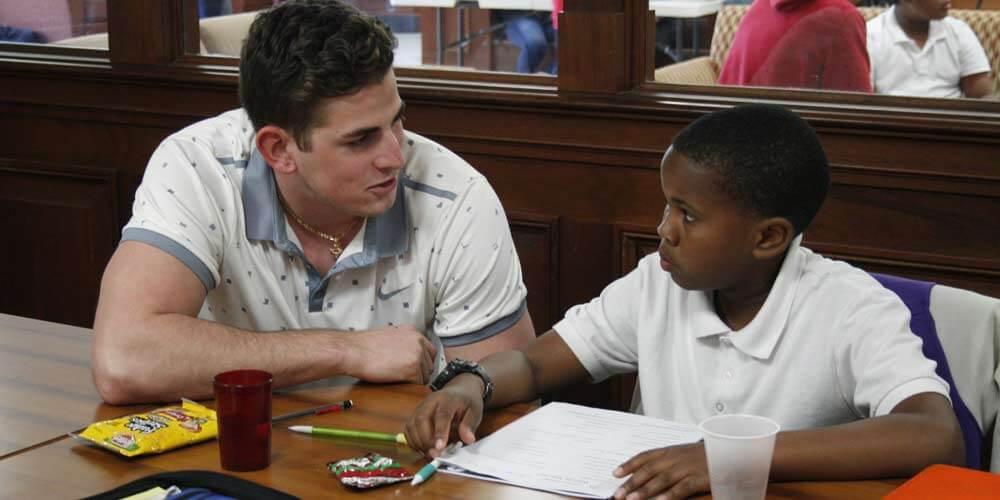 This year, College Park Scholars and the City of College Park celebrated the 20th anniversary of the Lakeland STARs program with Paint Branch Elementary School.
Lakeland STARs tutors work with first to sixth grade students from nearby Paint Branch Elementary to enrich their academic experiences. Scholars are matched one-on-one with a PBES student and meet each week on a designated day throughout the semester.
The 20th anniversary celebration on April 25 honored the legacy and the future of the program.
"It was an incredibly heartwarming event. I was very happy to see the program receiving appreciation from the city and from the College Park mayor," senior Science and Global Change Scholar and STARs Student Coordinator Aastha Kaul said.
The STARs program was created 20 years ago to provide children in the Lakeland community with an opportunity to spend time on campus.
College Park Scholars coordinator Jeany Cadet said that as soon as she started working with STARs in September 2012, she noticed that kids love being tutored by college students.
"Every week you'd think they were here for the first time… I developed a love for STARs after seeing how the kids respond to it," Cadet said. "We want the kids to know that there are people that have the capacity to love them and care about their academic success outside of their homes and classrooms."
And the children aren't the only ones that benefit from this partnership; university students see this program as a weekly outlet, Cadet said.
"On this campus, we are often surrounded by people of a similar age and mindset to us," Kaul said. "We do not often get the chance to interact with children of young ages."
The Lakeland STARs program also taps guests from across campus to facilitate the structured activity portion of their weekly tutoring sessions. Some of these structured activities have included trips to the Campus Farm and lessons with the Chemistry Club and the Karate Club.
Kaul said that another way STARs has grown is by including a mentorship aspect. Tutors are encouraged to speak with the school guidance counselor regarding any home or family issues the child may be dealing with.
"I hope STARs grows in the future by continuing to expand our efforts in connecting more college students of different organizations with students of Paint Branch Elementary," said Kaul. "I hope we continue to grow and learn along with the children, and hope that we can be mentors, more than just tutors, for them."