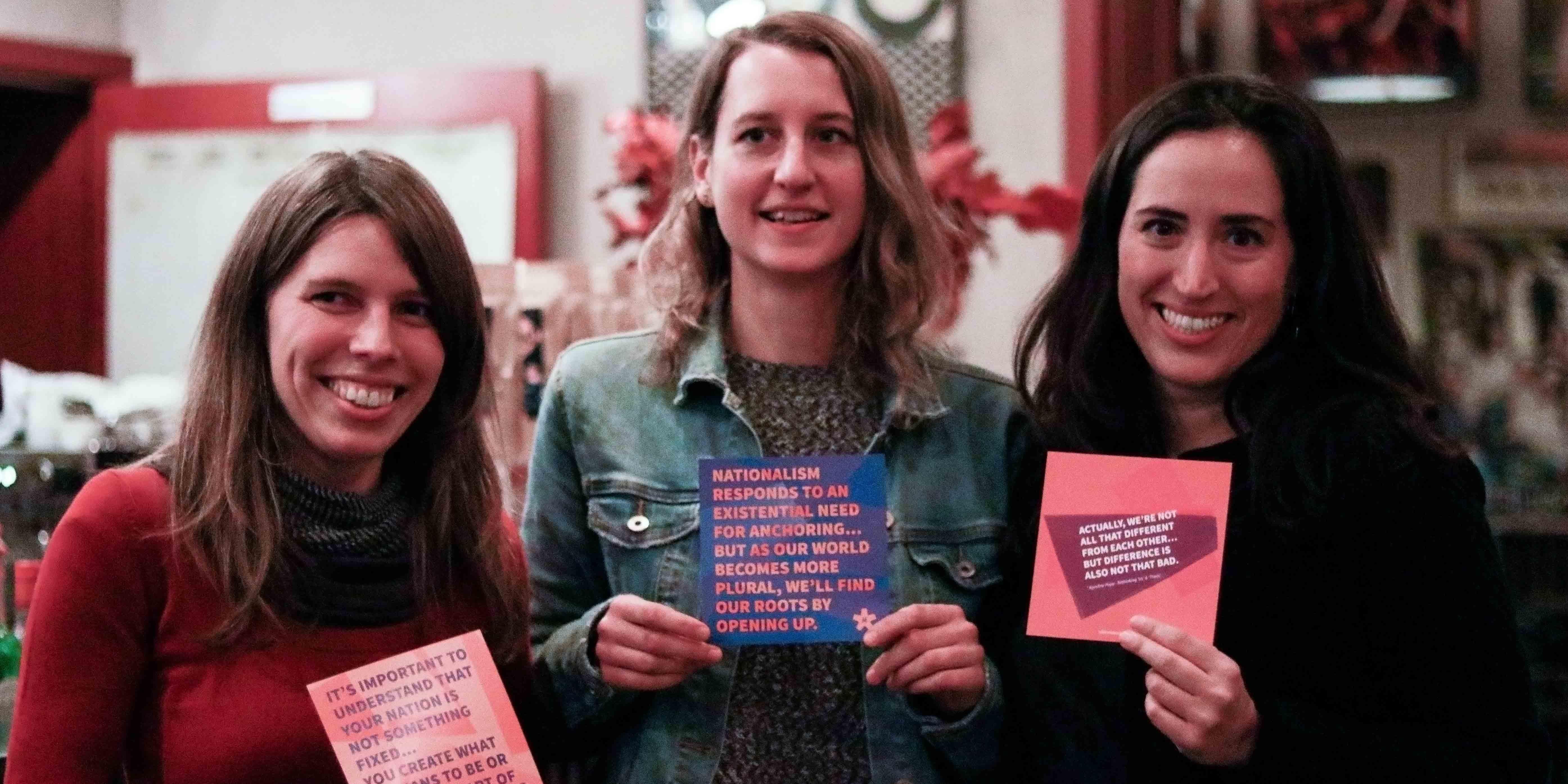 When Sophia Burton first entered college, she had little idea what major she wanted to declare, much less what career she wanted to pursue.
"I never planned it out this way," says Burton, who graduated from the University of Maryland (UMD) in 2007 and currently works on migration issues in Germany. "I'm not saying one shouldn't have a plan, but for me it was never like, 'I know I want to be an engineer or a lawyer.'"
Her lack of a plan, however, was made up for by a passion that even those with clear-cut career aspirations sometimes lack.
Family migration history
For Burton, that passion was in multiculturalism—particularly the cultural dynamics surrounding migration and international relations.
"I have always wanted to do something positive for the world, and my strength is in being in international environments and bringing people together," she says.
Much of this interest was rooted in her own family history and ethnicity. "There is a lot of migration history in my family," Burton explains. "My mom is half-German, half-Algerian. She grew up in Europe as a German citizen. And my father is Jewish–American with family from Eastern Europe." Burton has dual U.S.–German citizenship.
Burton's personal experiences also had a hand in cultivating her interests. In high school, Burton and her family moved to Germany, where they lived for half a year before returning to the States. While there, she became friends with a Turkish–German girl. Burton learned that her friend—despite having been born and raised in the country—did not have German citizenship.
"At the time, Germany [didn't have] the law allowing birthright citizenship," Burton recalls. "I thought, 'How crazy is this, that she doesn't have a German passport, but I do… even though I was born in the United States.'"
Exposure to different cultures
Being in the International Studies Scholars program at UMD widened Burton's world a bit more. "There were so many different people in our program with different migrant backgrounds and ethnicities," she remembers. "I started to learn there, the complexity of it, the different levels of identity."
Though she acknowledges waiting until the last possible minute to choose her major, Burton eventually determined American Studies would help her learn more about different cultures.
She explains: "American Studies gave me a new lens from which to understand categories we often use in our society—race, gender, ethnicity—and their social construction and evolution over time."
Nonprofit work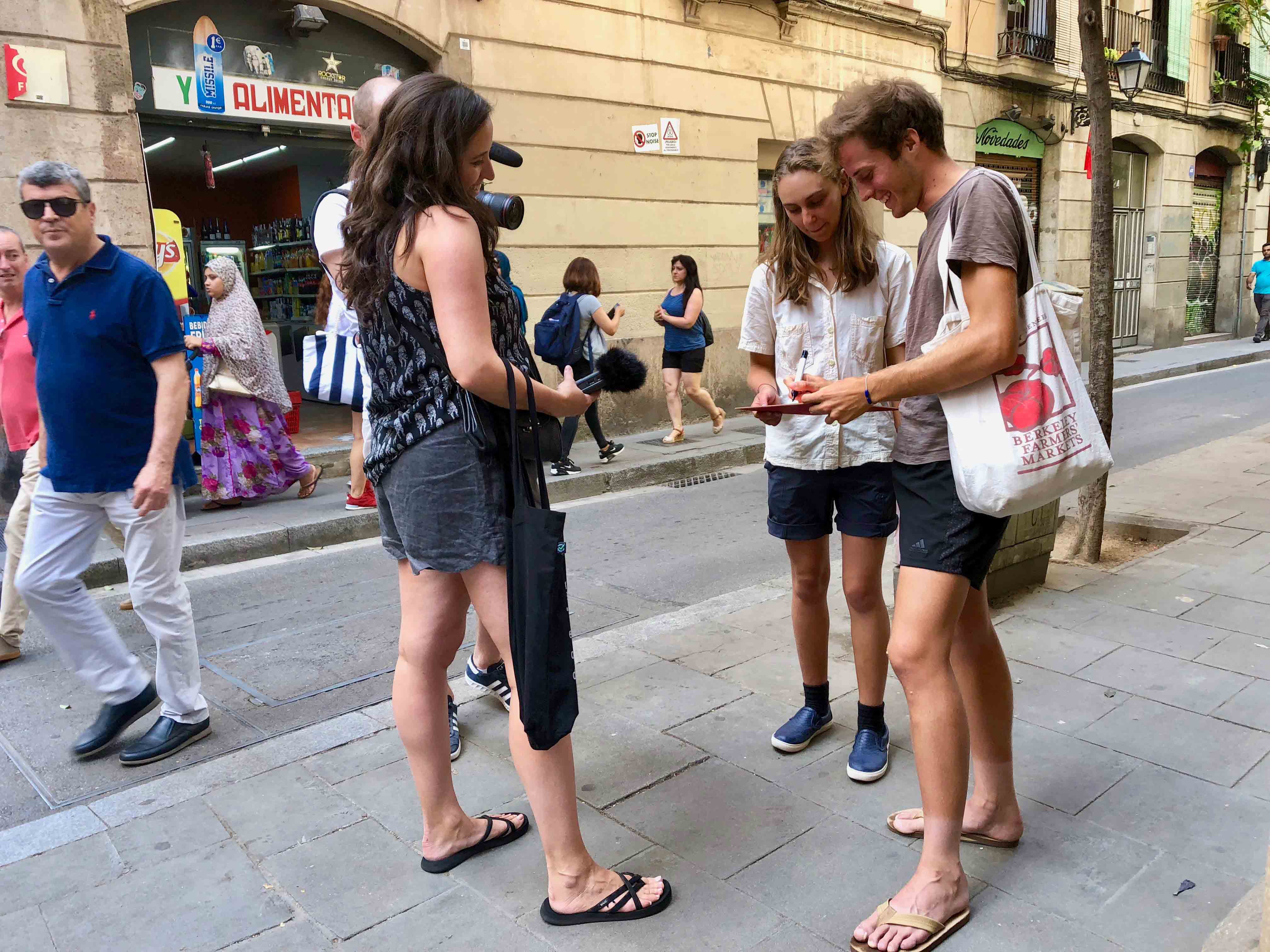 Much of what Burton learned through Scholars and American Studies influences her work today.
For the past several years, she has lived abroad, most recently in Berlin. It was there that she co-founded a nonprofit organization, Migration Matters, in 2016.
"Migrations Matters was created in response to media coverage about the so-called refugee-crisis. We noticed that public debate on refugees and migration in general was becoming increasingly sensationalized and incited fear and concerns while lacking important context and evidence. There was lots of great research being done by academics and work by practitioners on-the-ground that wasn't reaching the public through media or politicians, so we decided to change that," Burton says.
The nonprofit accomplishes this through the production of videos, each featuring migration experts, scholars and the public. Topics range from migration misconceptions to diversity awareness to the process that refugees undergo when seeking asylum. The videos are posted on YouTube, where they are free to view and used in virtual exchanges with thousands of students.
The videos have been nominated for and recognized with several European media awards.
Self-expression
While she may have begun college without a plan, Sophia Burton is now steadfast in her goals. By cultivating her passions and her desire to share them, she has built a platform in which she can engage with others on the topics she loves most.
"Being able to create a space for people to learn and be open to what they don't know, that's very fulfilling," says Burton.
She suggests to others without a career plan: "Have the courage to start something that interests you, even if it's just a small project on the side that allows you to express yourself, develop and meet people interested in the same things."
About the author:
Kayla Kozak is a journalism major and Arts Scholar. She began working in the College Park Scholars communications office in January of 2019. When not at her actual jobs of student or comms student worker, Kayla is likely working as the marketing director of student comedy group, "The Bureau," where you can also catch her performing stand-up, improv and sketch comedy.