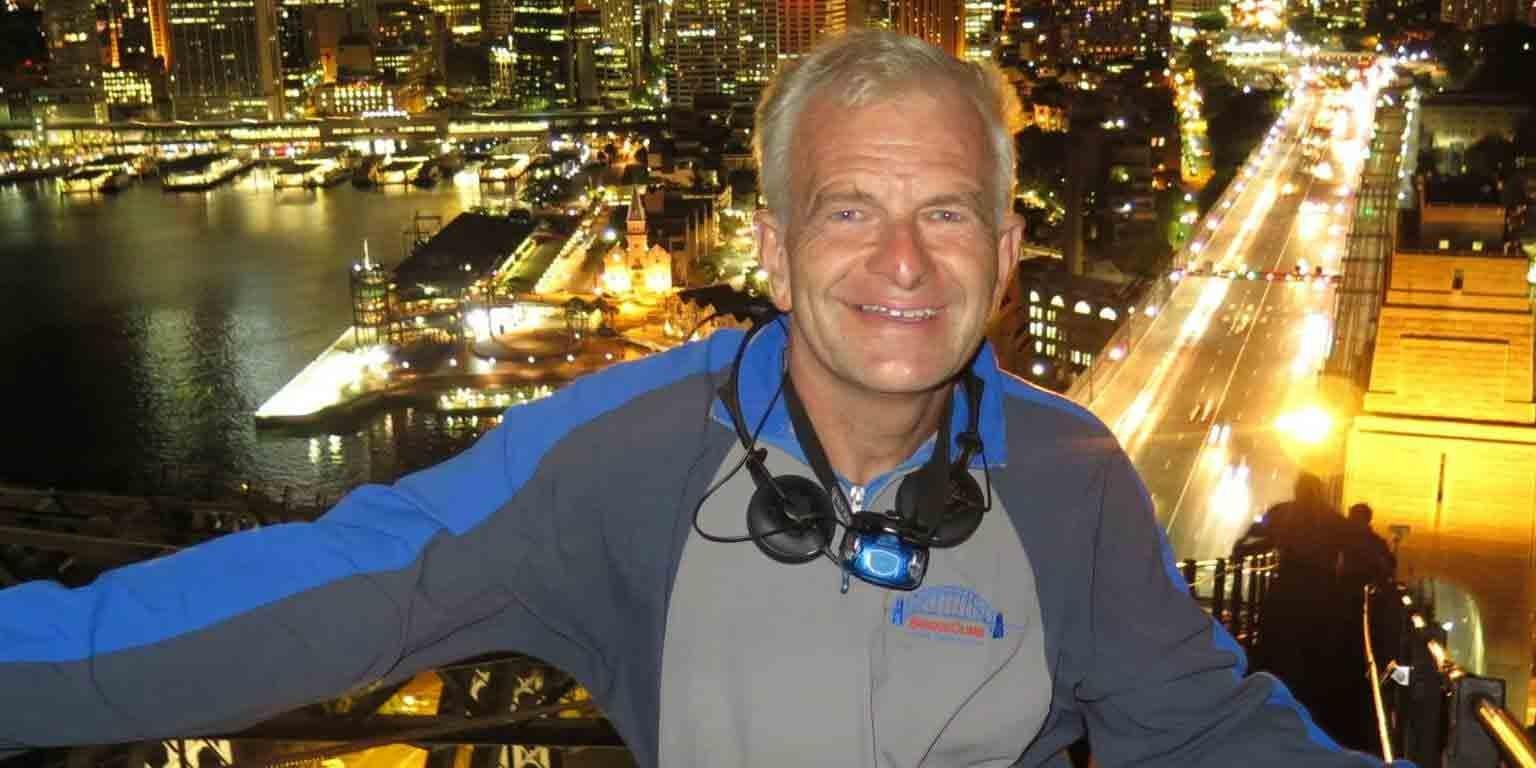 College Park Scholars is grieving the loss of Dr. Mark Wellman, director of the Business, Society and the Economy (BSE) Scholars program, who died unexpectedly last week of a heart attack. He had served as director of BSE since 2005.
A clinical professor in the Robert H. Smith School of Business, Wellman had been at the University of Maryland since 1990 and had also recently stepped into the role of assistant dean of alumni and corporate engagement in the Smith School.
"This is truly devastating news for all of us," said Prabhudev Konana, who becam dean of the Smith School in 2021. "I have been working with Mark closely the last two months, and I can't fathom this news. Everyone will vouch for his extraordinary passion for our students, the BSE Scholars program and UMD for the last 30-plus years. It is a huge loss."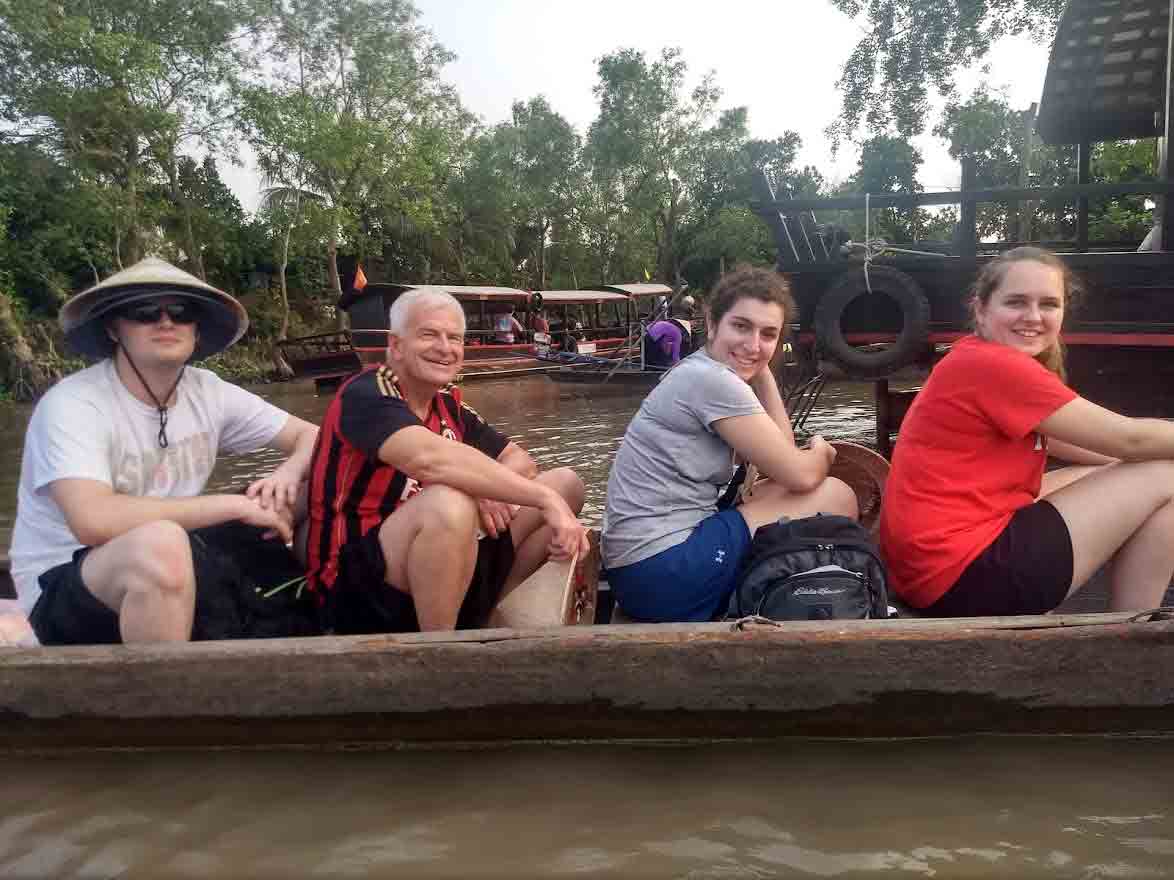 Wellman had throughout his long career worked closely with undergraduate students, full- and part-time MBA students, and executives. Above all, however, he was known for his commitment to undergraduates. He created the undergraduate management minor at the Smith School, oversaw Smith's Global Consulting Fellows program, and in BSE taught his students about entrepreneurship and innovation. BSE students also enjoyed opportunities to meet business executives and thought leaders: Wellman invited guest lecturers to speak in class and arranged co-curricular excursions that had students meeting behind-the-scenes with executives at Hersheypark, Harley-Davidson and more.
"Mark Wellman enjoyed learning, enjoyed teaching and enjoyed being adventurous, and he somehow managed to experience each of these things every day," said Claudia Donnelly, BSE assistant director, who worked with Wellman for more than 14 years. "As a professor, Mark wanted students to want to learn and he challenged them not to memorize his lessons, but to reflect on why they were learning. He inspired thousands of young people to open doors for themselves by showing them how to be curious, determined, compassionate and good. I always marveled at the genuine and lasting connections Mark made in College Park and around the world, and I always considered myself lucky to call him my friend."
Lasting impact on students
Wellman's enthusiasm for teaching and supporting his students was especially evident to those who had the opportunity to participate in one of his short-term global learning courses. Wellman curated what many noted were intentional and valuable learning experiences in Silicon Valley, the Middle East, Southeast Asia, Australia and other parts of the world. And, with a ready smile and attitude of being game for anything, Wellman encouraged his students to enjoy all that these experiences had to offer.
"Mark fully embraced the 'immersion' part of his programs, joining students in everything from ziplining among the redwoods of California to sky diving in Australia. Indeed, with his broad smile and his perpetual tan, Mark always seemed ready to embark on some new adventure," said Marilee Lindemann, executive director College Park Scholars.
Such was Wellman's impact on students that he has been recognized multiple times for his teaching: He has received the University of Maryland's Kirwan Undergraduate Education Award, and the Allen J. Krowe Teaching Excellence and Legg Mason Innovation Awards from the Smith School, among other honors. Within Scholars, he was recognized by his students with the "Face of their Field" Award during the 10th Annual Faculty and Staff Appreciation Awards last spring.
But his former students' remembrances provide the most powerful evidence of his impact at UMD and in BSE. Dhivyan Karunakaran is a BSE Scholars alum and 2020 UMD grad who participated in three of Wellman's short-term global learning courses and served as a BSE teaching assistant for him. "Dr. Wellman is the most creative educator I've ever known, and I was always amazed by how invested he was in the success of his students," he said. "Above all, Dr. Wellman was a kind, down-to-earth man, and he valued the connections he had with all his students, including those who were struggling in his courses. I was blessed to have shared a strong bond with Dr. Wellman both professionally and personally. I am devastated that he is no longer with us."
Noted Scholars' Lindemann: "Mark was a ceaseless innovator who worked hard to help students develop the skills they would need to succeed in a globally connected business environment and in life. He will be sorely missed in the Scholars community."
A memorial and celebration of Dr. Mark Wellman's life be held on Thursday, April 28, at 3 p.m., in the University of Maryland Memorial Chapel. All are welcome to attend.
Gifts may be made in Dr. Mark Wellman's memory to the College Park Scholars Legacy Fund at the University of Maryland. The Legacy Fund provides co-curricular scholarships, modest awards that help Scholars students defray the costs of experiential learning opportunities, such as the short-term global learning courses that Wellman regularly led.