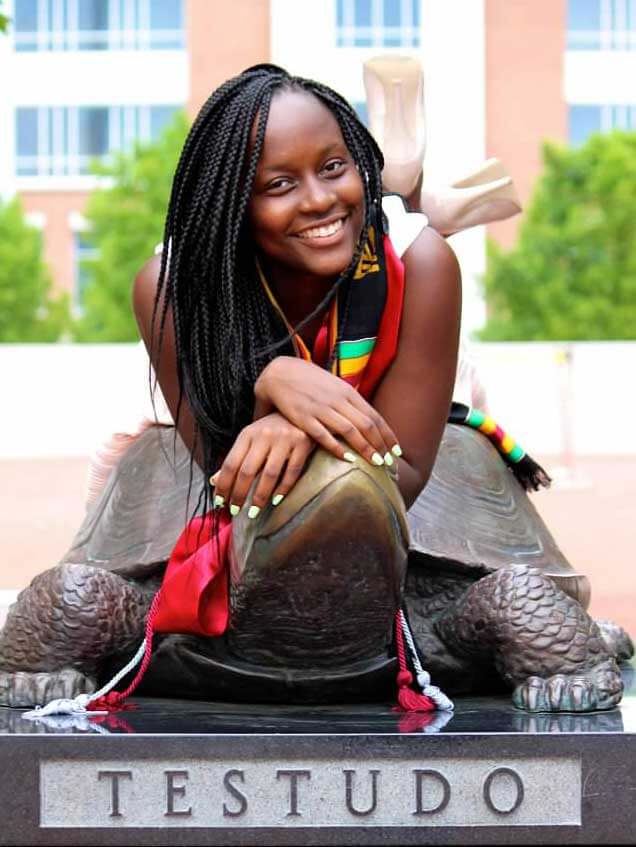 College Park Scholars has announced a new scholarship, the Rebecca Basena Kampi Memorial Endowed Scholarship. Open to Scholars alumni in their third year of study at the University of Maryland (UMD), the award honors the life and memory of Rebecca Basena Kampi, a Public Leadership Scholars alum who died from a car accident in 2018. The scholarship was established by her family.
A 2015 graduate of UMD, Basena Kampi was a happy, vivacious person who was aptly nicknamed, "Sunshine." "She would walk in a room and you'd feel her energy—the happiness, the joy. She was a magnet," says her mother, Monica Basena.
"I immediately think about Rebecca's contagious smile and upbeat spirit," agrees Kia Weeden, coordinator of staff development and services for UMD's Department of Resident Life. Weeden served as Basena Kampi's informal supervisor when the latter worked as a Resident Life program assistant. "She always made me laugh and feel enlivened."
Beyond her infectious spirit, Basena Kampi had a deep compassion for others and a desire to help those around her. As Weeden observes, "Rebecca believed in uplifting and empowering those around her. She often made fellow staff members and campus visitors feel both special and heard."
Indeed, Basena Kampi's many accomplishments centered on helping others: She raised funds for children in the Darfur region of South Sudan. She volunteered at her former high school, in Columbia, Maryland, to provide career services support and help students prepare for college. Though her college degree was in international business and marketing, after graduation, Basena Kampi sought positions that allowed her to support and build a professional and fulfilling experience for those around her.
"Rebecca lived to enhance the life of those around her, and she was committed to serving marginalized populations," says Brent Hernandez, director of student services at the UMD School of Architecture, Planning and Preservation, who got to know Basena Kampi when he worked as assistant director at College Park Scholars.
In that vein, the Rebecca Basena Kampi Memorial Endowed Scholarship will provide support for undergraduate students in the College Park Scholars program who demonstrate leadership and a commitment to public service or community work focused on producing social change. Preference will be given to those in the Public Leadership Scholars program.
"College Park Scholars is proud to be able to offer a new award that accords so strongly with our core values. That this award will carry Rebecca's name is fitting, and I'm thrilled that her legacy will live on in Scholars," says Marilee Lindemann, executive director of College Park Scholars.
Scholars program has special meaning for family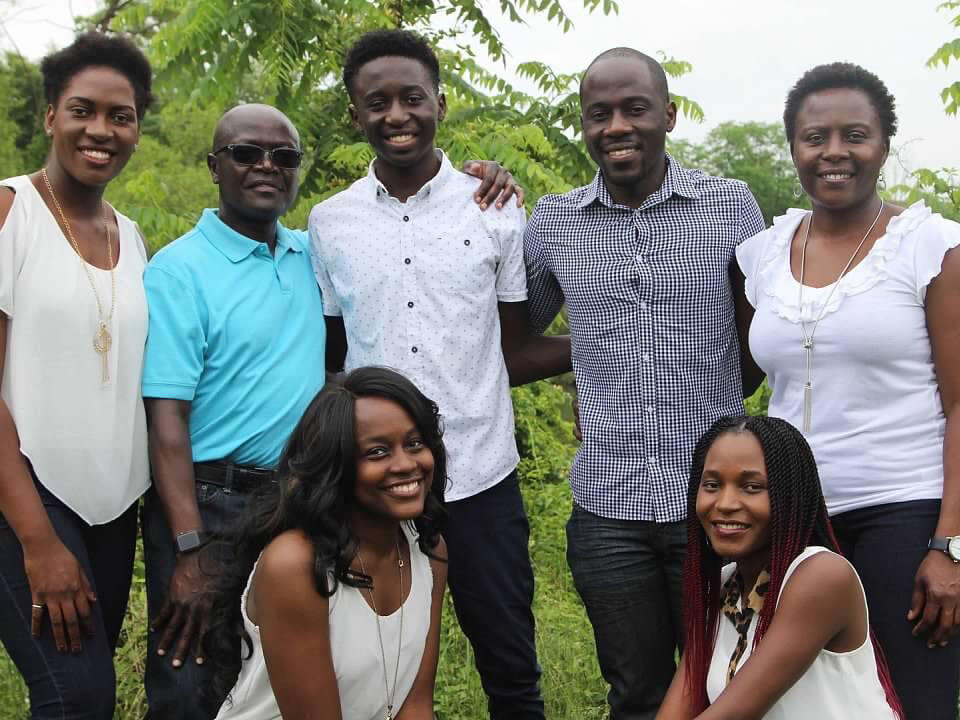 Basena Kampi's family chose to base the scholarship in College Park Scholars for the special ties it had to Basena Kampi and continues to have for her family. Scholars was the first community Basena Kampi found on campus, according to her family. Moreover, the program served to reinforce and further develop Basena Kampi's values. "The Public Leadership Scholars program has students of varied backgrounds, interests and majors—but they are all united by the desire to serve their communities," observes Monica Basena.
Further, Basena Kampi's siblings are Scholars: Her older brother, Isaac Aziramubera, was a Life Sciences Scholars alum. Her younger brother, Julian Basena, is currently a student in the Media, Self and Society Scholars program.
"Rebecca was intelligent, thoughtful and caring. Her legacy lives on in the lives of those she touched," says Hernandez.
Going forward, her legacy will also be embodied in the scholarship that now bears her name. "For our family, friends and all those she met, Rebecca changed our lives for the better," says her family. "It is our hope that, through this scholarship, future Scholars who embody her passions are given the same opportunity to change lives as she did." The first award of the Rebecca Basena Kampi Memorial Endowed Scholarship will be made in fall 2021.
Donors wishing to support the scholarship may donate to the Rebecca N. Basena Kampi Memorial Endowed Scholarship.