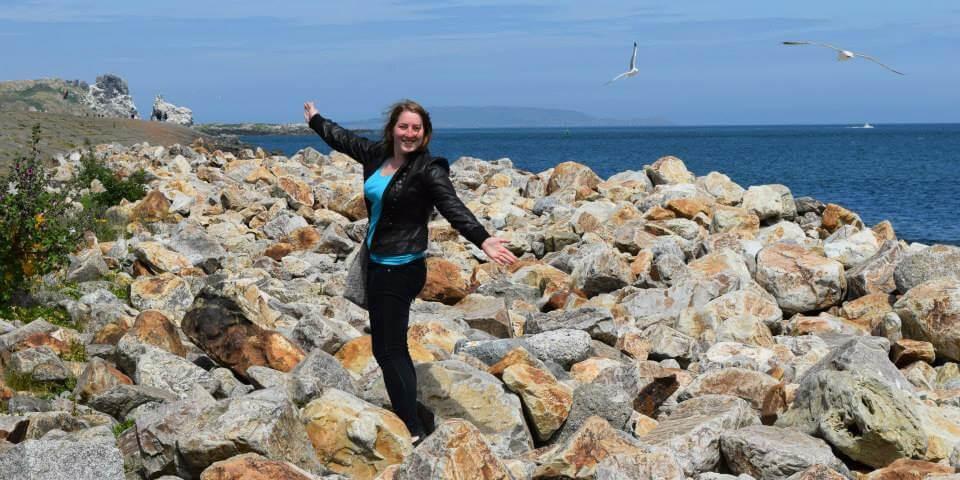 As a former Arts Scholars and past winner of the Martha and Ira Berlin Legacy Fund Scholarship, senior Emily Tuttle's Scholars experience is even more meaningful since her scholarship win.
Earning the scholarship provided Tuttle with the opportunity to study abroad in Ireland in a creative writing immersion class through the Department of Arts and Humanities.
"This award supports students who have a well-defined, innovative project, who are committed to Scholars and to learning from diversity, and who have financial need," Scholars Executive Director Dr. Marilee Lindemann said.
The scholarship is between $1000 and $3000 and benefits Scholars students who have demonstrated academic excellence and an interest in expanding their Scholars experience by participating in research, community service, internships or study abroad.
Despite coming into the university with a science and technology background, Tuttle said her involvement in the Arts program helped her realize her passion for creative writing and poetry.
"The creative writing aspect of it was so appealing to me, and it really helped me to experience literature and poetry in a way that I wouldn't have been able to otherwise," Tuttle said. "I felt so inspired by simultaneously learning about the culture and experiencing that culture and using that as a springboard."
After earning her citation from the Arts program, Tuttle remained an active member of the Scholars community. Tuttle served as a teaching assistant for Arts, and she has helped lead second-year Scholars in their spring capstone projects.
"Even after graduating from Scholars I still think it's an amazing community, and I really just want to stay a part of it," Tuttle said.
The award is named after Ira and Martha Berlin, both of whom had and continue to have a serious impact in the Scholars community.
"Martha and Ira Berlin have been some of the best friends and strongest supporters Scholars has ever had," Lindemann said. "Ira was dean for undergraduate studies in the early 1990s and helped lead the effort to establish the program. His vision and administrative savvy helped bring us into being, and his and Martha's support over the years has helped to sustain us. We are grateful to them for their generosity."
"My hope is that the experiences students will have thanks to these scholarships will fuel their curiosity and their creativity, open their eyes to new professional and intellectual possibilities, and give them confidence in their abilities," Lindemann said.
If you're interested in applying for this year's scholarship, the deadline is April 15.