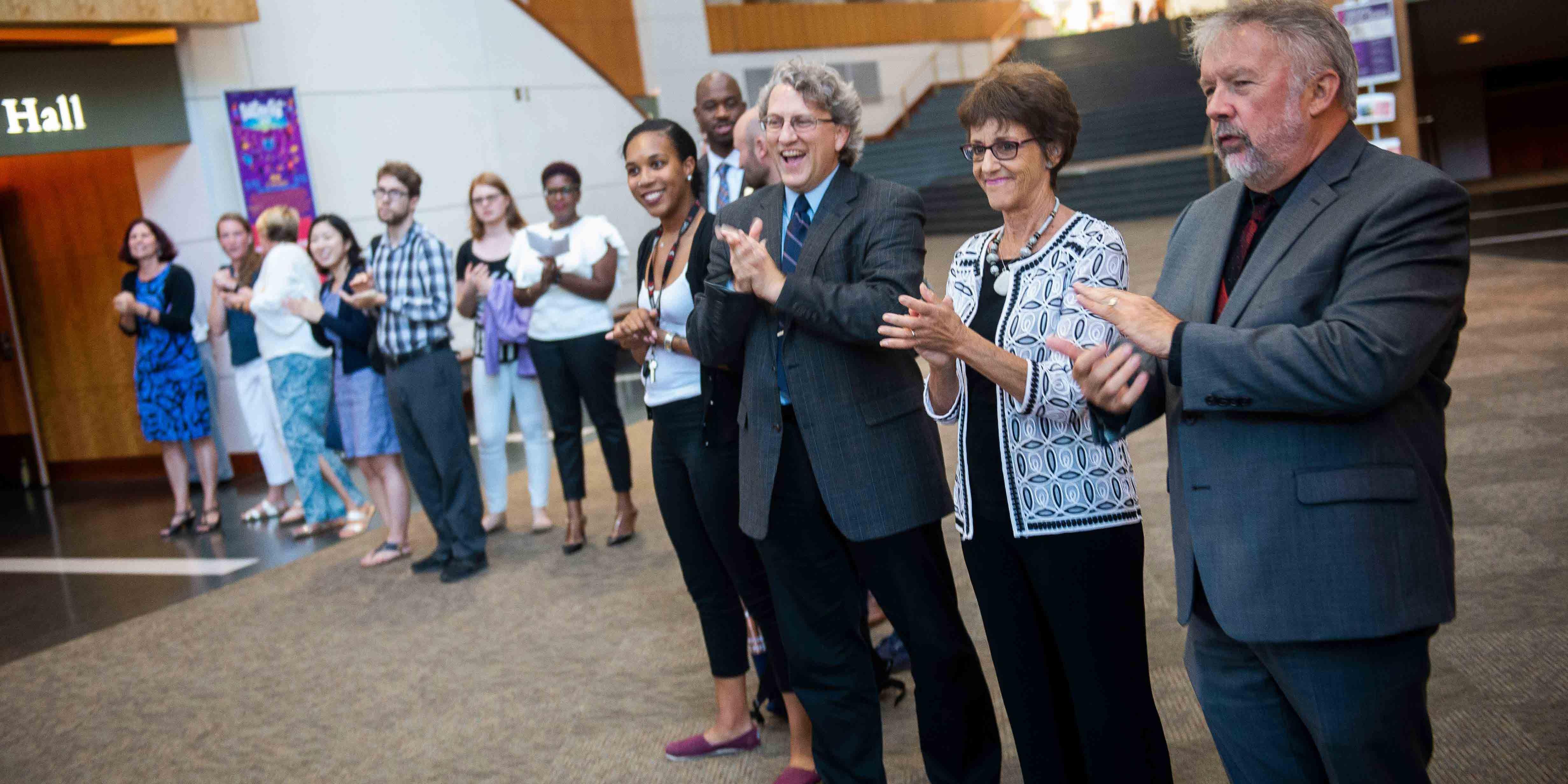 Scholars students received the following message today from Dr. Marilee Lindemann, executive director of College Park Scholars:
Dear students,
I know the past few days have been a lot to take. You've undoubtedly experienced a range of emotions in a very short span of time, as rumors have spread about the campus response to the coronavirus. I'm sure you feel like you have a lot of questions and not enough answers. Maybe the only thing you know for sure now is that you feel uncertain and anxious.
This is a new and unsettling situation for all of us. It is also a rapidly evolving situation, which has added to the difficulty of communicating about it in a way that works for everyone.
What I can say to you is that I hear you. And I am here for you, as are your College Park Scholars program faculty and staff.
For the past few days, Scholars faculty and staff have been busy gathering information and figuring out how best to operate during a period of disruption. Yesterday, we followed up with a 90-minute, in-person meeting where we made plans for what will be our new reality for the next four weeks. Rest assured that your program director and staff are carefully considering details around field trip requirements, online learning formats, sophomore practicum issues, and Academic Showcase.
Your program director will be reaching out soon to provide more details around these and other elements of the next few weeks. It's a challenging time and one that will require patience, flexibility, creativity, and compassion from all of us, but fortunately those are qualities we value highly in Scholars. I'm confident we are up to the challenge.
In the meantime, please take all precautions to keep yourself safe. If you have limited Internet or technology access that will make it difficult to do online coursework, please notify your program director to arrange for alternative options.
And if you have any questions, please email me, your program director or any of our Scholars Central staff. We are here for you.
Go easy on yourself in this anxious time,
Dr. L
Marilee Lindemann
Executive Director of College Park Scholars