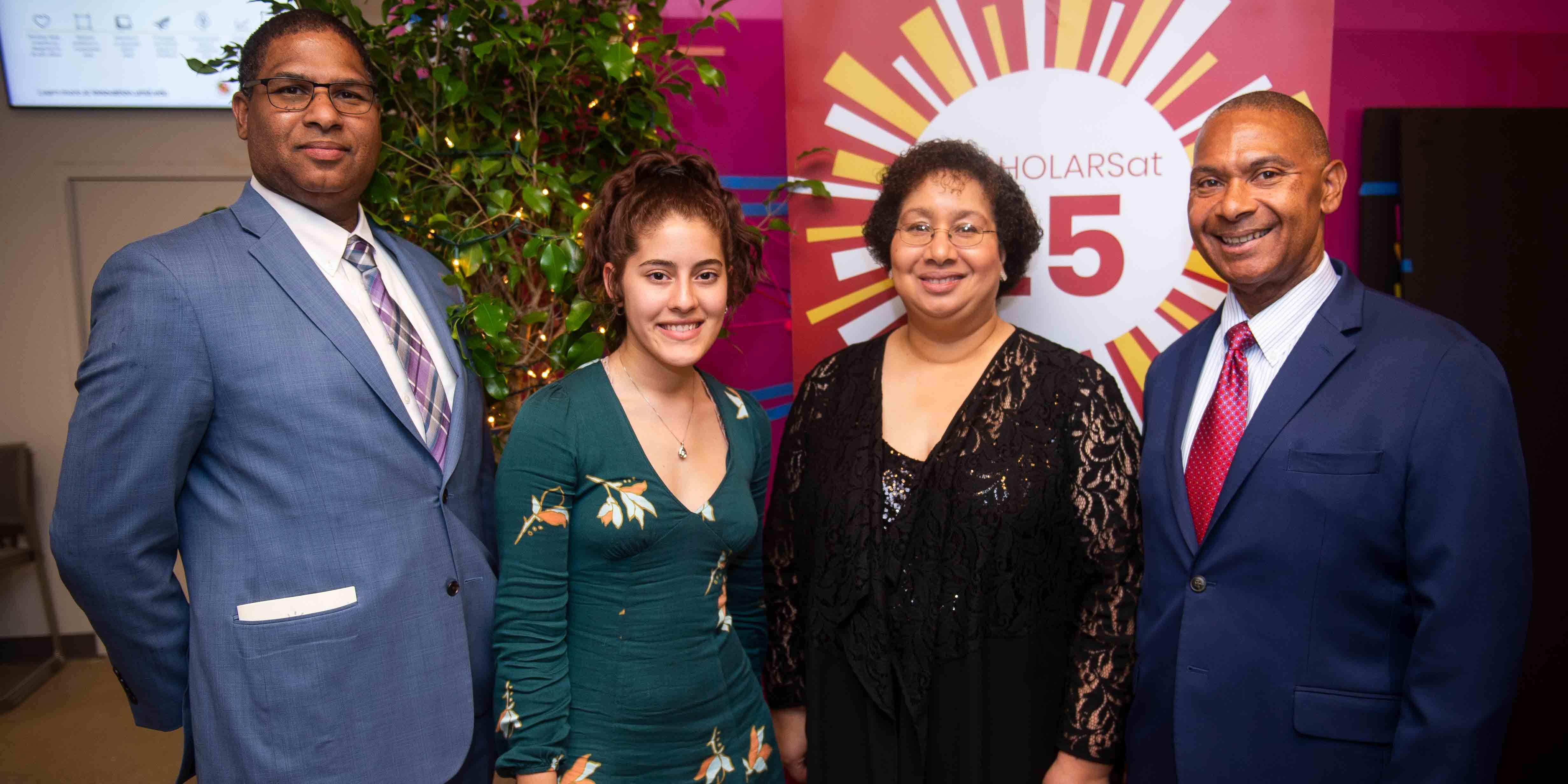 College Park Scholars has awarded the inaugural Kenneth A. Joseph Memorial Endowed Scholarship, to first-year Media, Self and Society Scholars student Amanda Hernández.
"Affording college was always something that I worried about, especially when I was trying to decide where to enroll," says Hernández. "This scholarship is not only helping me on that front but has also inspired me to do more. I'm incredibly grateful for being chosen and hope to represent College Park Scholars more in the future."
Hernández is a journalism major specializing in investigative reporting. In addition to working as a staff writer for the independent University of Maryland (UMD) student newspaper, "The Diamondback," and as a copy editor for online student publication, "Stories Beneath the Shell," Hernández is in the process of establishing a Spanish-language online newspaper, "La Voz Unida." The freshman is further leveraging her bilingual Spanish–English skills as a communications and media relations intern for the UMD Office of Community Engagement.
Scholarship honors Media associate director
The scholarship was established this past spring in honor of Ken Joseph, a long-time associate director of Media, Self and Society who died unexpectedly in 2009. Joseph was a well-loved mentor and colleague, known for his accessibility, humor, and caring and commitment to students. His siblings Kimberly, Bernard and Kevin Joseph observe: "Ken loved his job, the people he worked with and especially the students. He spent hours preparing for students' arrival [each fall], making cards with their pictures and information so that he could greet every student and make them feel immediately valued and 'at home.'"
After Joseph's passing, his family pondered how they might honor his memory.
"We felt that the best way would be to provide assistance to the students to whom he was so devoted," the siblings say. They subsequently donated more than $50,000 to establish the scholarship, making it the largest gift in Scholars history. The Kenneth A. Joseph Memorial Endowed Scholarship will be awarded to first-year Scholars students, with the possibility for renewal for a second year.
Hernández, the first recipient, was able to meet Joseph's siblings this past October, following Scholars' Citation Award ceremony.
"It was great to be able to connect with Kim, Bernard and Kevin Joseph and talk to them about what I'm involved in and our shared interests," Hernández says. "I loved hearing stories about their brother Ken and how he advocated for students. In a way, meeting them made receiving the scholarship more special because I actually got to know them and learned more about why they decided to fund the scholarship."
Say Kim, Bernard and Kevin, "Amanda is an amazing young woman, and we were delighted to meet her. Her energy, creativity, intelligence and commitment were immediately evident on meeting her. We think she is exactly the person Ken would have wanted to receive the scholarship."