Ricco Hall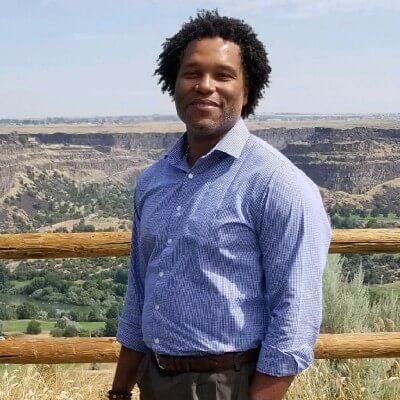 Ricco Hall
Lecturer, Public Leadership
Ricco Hall's professional experience covers the areas of education, psychology, human behavior, program management, health and human services, and criminal justice. He began his career as an undergrad, providing counseling and intervention services in an adult state mental health institution as a psychiatric technician. After earning his degree, he worked as a case manager, providing outpatient counseling and case management services for the adult mentally ill population.
Observing that there were children involved in the lives of most of his adult clients, Hall became interested in the needs of children as well and began performing crisis intervention services for youth in at-risk communities. As site director and lead teacher, for example, he managed a 21st Century Community Learning Center after-school program serving pre-K to 8th grade students in downtown Washington, DC. He also served as a program specialist for the Mentoring Children of Prisoners Program at the U.S. Department of Health and Human Services.
Over his career, Hall has served at-risk adult and youth populations in disadvantaged communities on the local, state and federal levels, in both government and nonprofit sectors. Currently, he is a program manager for the Office of Juvenile Justice and Delinquency Prevention at the U.S. Department of Justice, and an adjunct professor for the School of Public Policy and the College of Behavioral and Social Sciences at the University of Maryland.
Hall received his bachelor's in psychology from the University of Tennessee at Chattanooga, Education Specialist and Master of Education degrees from Tennessee Technological University, and an MBA from the University of Phoenix. He is currently a doctoral candidate in human and organizational learning at The George Washington University Graduate School of Education and Human Development.
Contact