Allison Bell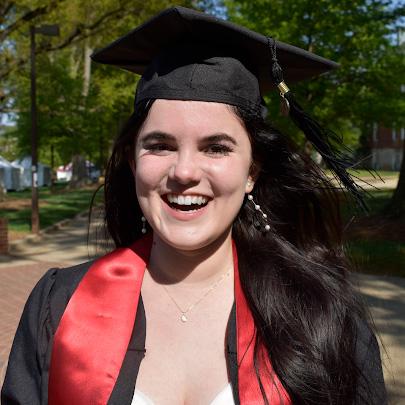 Allison Bell
Graduate Assistant, Public Leadership
Allison Bell is a graduate assistant for the Public Leadership Scholars program and an academic advisor for the Nonprofit Leadership and Social Innovation minor. She started in the BA/MPP program and is a second-year master's candidate in public policy at the University of Maryland (UMD). She received her bachelor's degree with Latin honors in government and politics and family science from UMD in spring 2022. Bell is also an alum of the Justice and Legal Thought Scholars program.
While at UMD, Bell was on the Volunteerism Committee in Alpha Lambda Delta Honor Society for three years, where she worked with other Maryland students to bring about positive change. During the pandemic, Bell adjusted her Scholars capstone project to include making more than 90 masks with Route 1 Mask Match for the surrounding College Park area. 
Bell worked with Dr. Amy Morgan during her time as an undergraduate student, assisting in the research of the impact of the 1990s welfare reforms, specifically the Personal Responsibility and Work Opportunity Reconciliation Act. The Journal of Child and Family Studies published Bell's work in August 2022. 
While finishing her undergraduate degree, Bell worked as a community assistant for the Department of Resident Life and as a student aide at the Center for Young Children. She also volunteered as a tutor for the Lakeland STARs program, where she tutored a Paint Branch Elementary School student for three years. Bell further interned with Riverdale Elementary School, where she strengthened her passion for early education and fighting education inequity. Bell plans to become an elementary school teacher and has the long-term goal of fighting for education equity through education policy.
Contact